I made a post about Banner Snack lately, and recently I came across another tool to create slideshows with music embedded in them.
Imageloop allows you to create slideshows with effects, skins and music, apart from this you can also impose certain privacy constraints which will decide who can view the slideshow and other such things. A simple sign up process needs to be followed, later you enter you account and start creating slideshows.
Have a look at this small animation.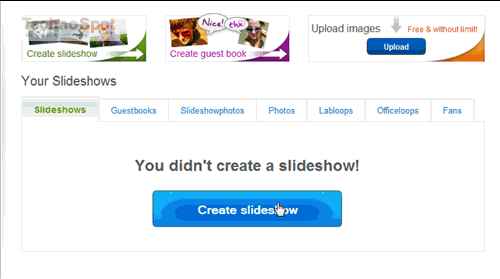 So, as soon as you choose to create a new slideshow, steps are as follows.
Upload the photos/images, either from your computer or from services like Flickr, Facebook, MySpace, joinR, Netlog etc.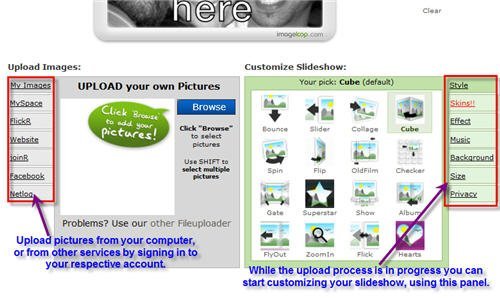 Now here comes in picture, most amazing feature of Imageloop in picture, and i.e. while the photos are being uploaded you can start customizing the slideshow as per your taste, choose the Skins, Effects, Music (you need to give the URL), Size, and privacy constraints.
Once done with all this, you can get the embed code for your slideshow, just choose the service where you want to display your slideshow, or get a embed code for any website, or you can also get an URL link for this slideshow.

So go ahead, and create some slideshows, show off your love and creativity.Try Imageloop