Creating grid like layout is an important factor when it comes for a website development and on top when you clients look for valid html / css factor that makes it much difficult.
Grid System Generator is one such tool trying to solve this with a quick solution and lets you generate a gird with your option of Grid Width, number of columns and margin.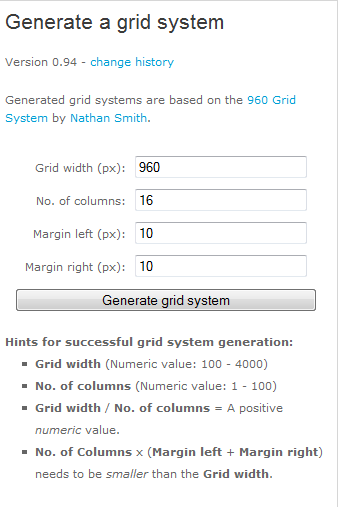 Once done you get the template of gird to download. You also get a preview to make sure this is what you wanted. The download template contains css/xhtml & template file.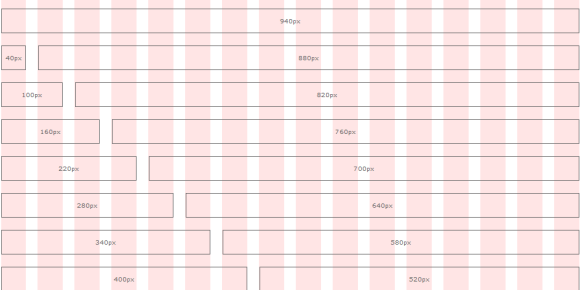 Generate your won grid with Grid System generator