QR Codes have remodeled the process with which you can interact with your target audience. The QR Codes redirect you to a URL. They can also help you engage with your customers and attract fresh leads by connecting them between online sources. QR Codes can come to the rescue if you aim for long-term customer interactions, stimulating brand loyalty, and initiating a potential word-of-mouth campaign. We will share a list of apps and online tools to create your own QR codes in this post.
What Is A QR Code?
A QR Code is a two-dimensional code made up of black and white pixels. It contains data in two dimensions, horizontally and vertically. QR Code symbols can be captured using a camera, and then it is digitally processed. Depending on the captured image, the software prepares algorithmically processed data and then can read the content of the QR. QR means Quick Response, which refers to instant access to the detailed information hidden in the code.
How To Create A QR Code?
Select the type of QR Code you wish to generate.
Choose from the available QR Code data types, including website URLs, social media accounts, videos, location, SMS or emails, and more.
Add the type of content you plan to promote. Based on the data type you have selected, enter the content for the QR Code.
Select what you want to make, dynamic or static QR Code.
Personalize your QR Code.
Download your QR Code image.
Test your QR Code to check if it scans.
Share your QR Code.
Track and analyze your QR Code performance.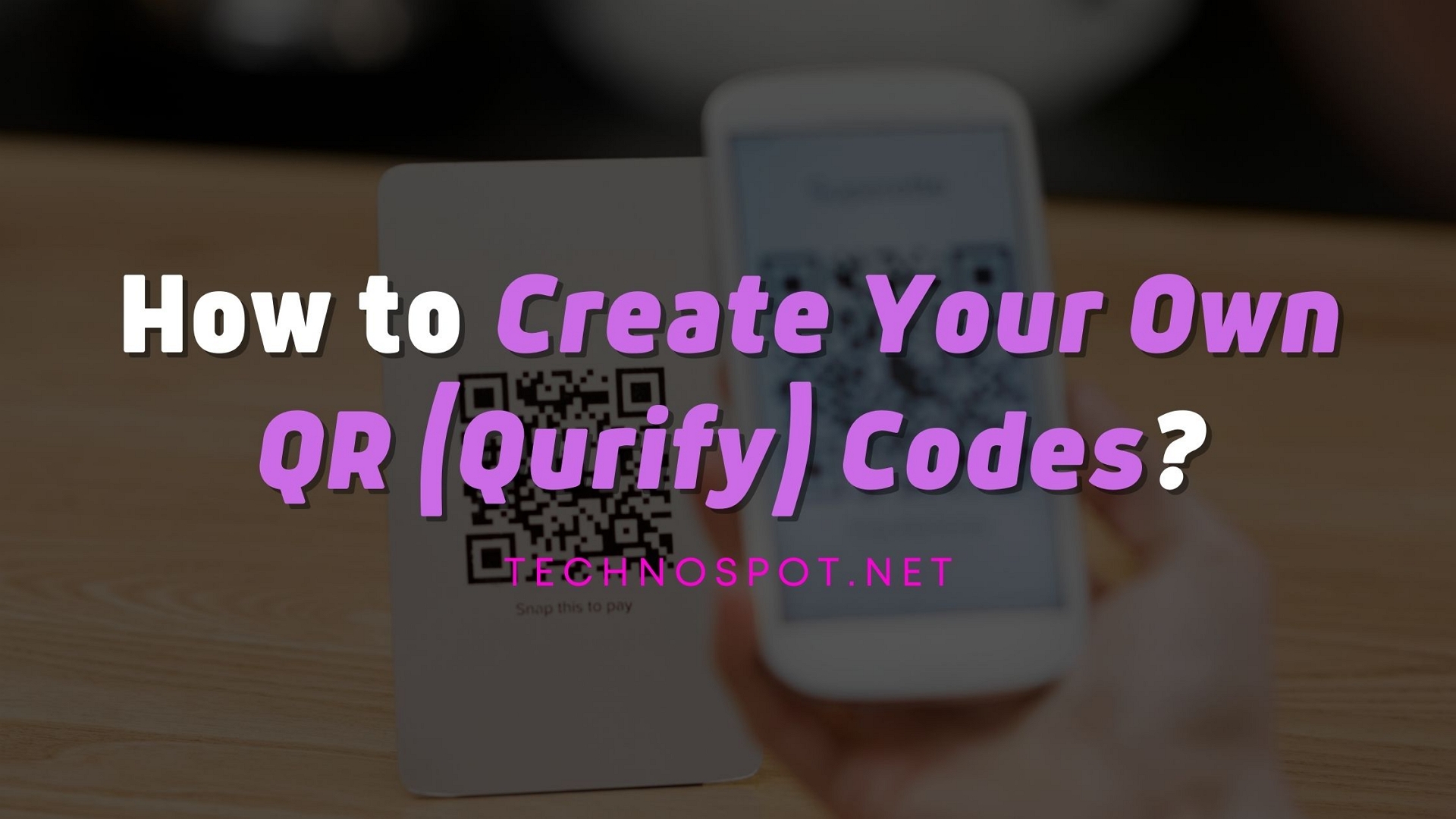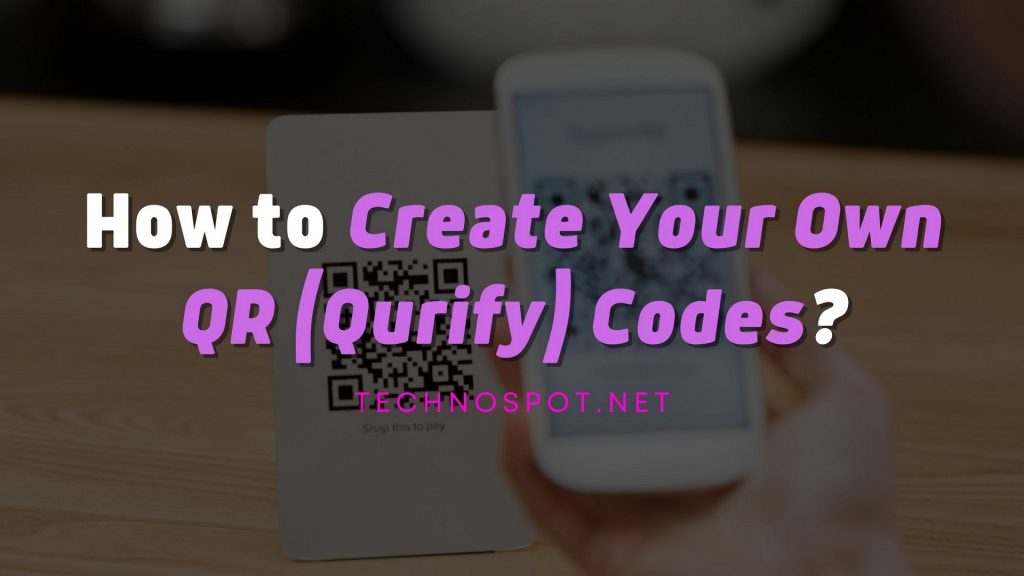 Apps and Tools to Create Your Own QR (Qurify) Codes?
You can use any of these apps to generate your personalized QR code.
QR Code Generator
QR Generator Pro
QR Code Maker
QRTiger
QR Code Monkey
Choose one depending on the feature you like!
1. QR Code Generator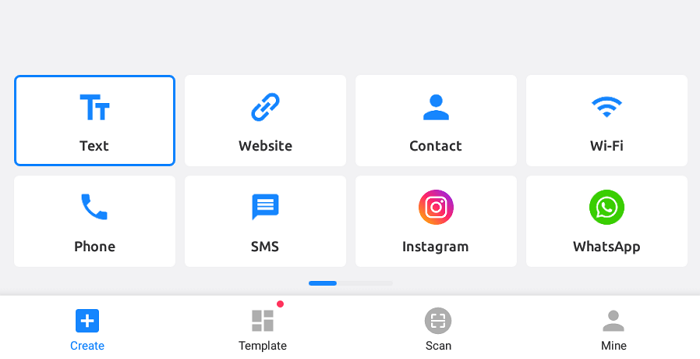 Using QR Code Generator, you can easily generate QR Codes for your website links, social media accounts, location, Wifi, SMS, etc. You can customize your QR Codes by adding colors, eyes, logos, texts, patterns, and frames to make your QR Code attractive. You can easily manage your generated QR Codes records and their scanning records in this app. With this generator app, you can get QR Codes very quickly and easily by using provided plentiful QR templates.
Available for: Android
2. QR Generator Pro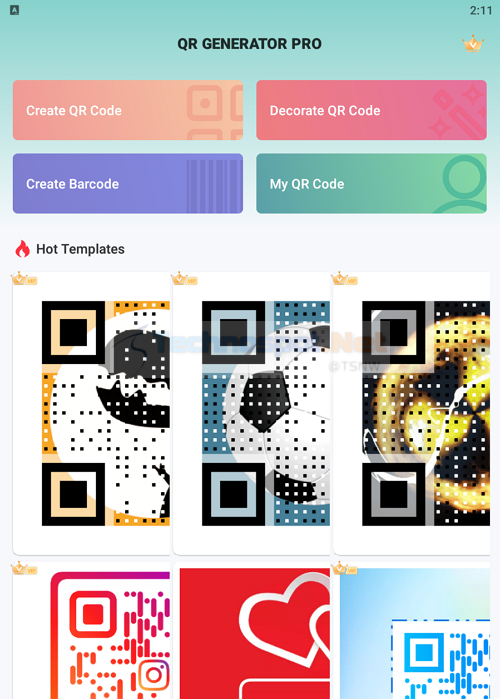 QR Code Generator Pro is a mobile app that helps create, design, track and manage QR codes for mobile campaigns. It generates two-dimensional QR Codes to instantly provide a wide variety of information in a single scan from a mobile device.
The app's main features are a built-in landing page, displays the company logo and colors, tracks where and how often your QR Code is scanned, and much more.
Available for: Android
3. QR Code Maker
QR Codes can be generated for text, URL link, contact, product, email, event, message, etc., that you want to share with your customers, friends, or family. You can also use the  QR Code Maker offline as it does not need an Internet connection to scan the QR Code/barcode. QR Code maker is Flashlight and zoom supported.
Available for: Android and iOS
4. QRTiger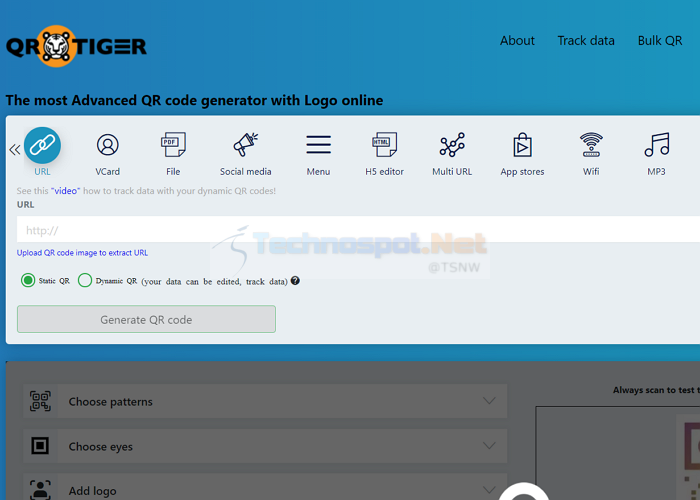 Using this tool, you can change the URL every time. You can create QR Codes with logos and colors. You can make your custom design and save it as a template for future use. No sign-up is required to use this software, but only three dynamic QR Codes are allowed on free trials.
5. QR Code Monkey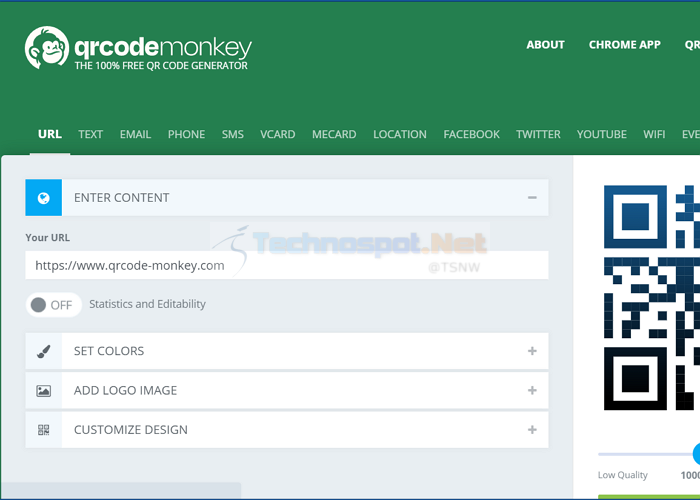 It is a free QR code generator, and one can use the codes for commercial purposes. This tool creates high-resolution QR codes with custom designs, images, colors, unlimited scans, and vector platforms such as PDF, SVG, and EPS. It is best to create QR Codes with a logo. You can download the generated QR Codes.
What are the Common Uses of QR Codes?
To Boost App Downloads: Studies have shown that your mobile app downloads increase by 14% when advertised using QR Codes. App Store QR Codes allow customers to easily download your app by linking it to multiple stores such as Apple App Store, Google Play Store, or Amazon Appstore. You can put a link to a video trailer or website with a customized button on your mobile page.
Coupons Redeeming Made Easy: Whenever you want to promote something, use a Coupon QR Code. It is easier to run your coupon campaign by allowing your customers to scan and save instantly by using your coupon. They can save QR Codes for personal use and share them with friends on social media networks or anywhere on the Internet. By keeping it on the phone, the customer can redeem their voucher without any hassle.
Get More Followers: If you want to ensure people get your latest news and other updates, add your Social Media QR Code on your storefront window or leaflet. With one simple scan, your customers can directly connect to your social media accounts.
Amplify Your Events: Using the Event QR Code, you can boost your event marketing campaign to attract more attendees. By providing all the event-related information with the Event QR Code, you ensure potential attendees save your event schedule on their mobile, link it to Google Maps for directions, and register or purchase tickets in advance.
QR Codes vs. Barcodes
The increasing usage of QR Codes doesn't mean traditional barcodes are of no use. Traditional barcodes are still commonly used for businesses to identify packed goods and manage product inventory with ease.
Here are some basic differences between barcodes and QR Codes
Differently Shaped: Barcodes are rectangular in shape, and they require some scanning devices to read the barcode's data which is displayed horizontally. QR Codes are often square in shape, displaying their data vertically or horizontally.
Quantity Of Data Holding: As QR Codes are square in shape, more data can be held by them than a barcode. In fact, QR Codes can contain many times more encrypted characters than a barcode.
The Difference In Held Data: QR Codes and barcodes are used entirely in different ways. Barcodes are used to hold key product information at the point of sale, like product name, quantity, pricing, manufacturer, etc. QR Codes offer details such as location data and promotional URLs, and product landing pages.
What Are The Benefits Of Using QR Codes?
They are getting popular because they are versatile. You can use them to collect feedback for your product or service improvement, increase customer engagement with images or videos, or promote your business via events and coupons. And all these with just a single scan.
How Can I Generate A QR Code?
Once you already have an idea of the information you want to convey to your target audience, go to QR Code Generator and select the appropriate type of Code, input the required information, and get your QR Code that suits your brand image.
How Can I Scan QR Codes?
Depending on the device you are using, there can be a built-in QR Code reader or scanner. On your mobile phone, go to the camera app and steadily hold it over QR Code for few seconds until a notification pops up. If it's not working, you have to install a third-party QR Code reader from your app store.
What Details Can You Put In A QR Code?
The QR Codes are not restricted to characters, numbers, etc. With a customized, mobile-friendly landing page, you don't need to link a website to provide information to your audience. QR Codes can store pictures, videos, playlists, PDF, locations, and much more.
QR Codes are bridges between the online and offline world; they can help you connect with your customers by providing additional information about your company. The popularity and convenience of the QR Code can't be denied. Nowadays, QR Code has found its way forward into the world of mobile marketing with the widespread adoption of smartphones.