Traditional slideshows are effective but as technology has improved people have started looking for options where it can be more interactive and fun both. In short the way sideshows can be changed to a interactive and animated way also.
This is what Guys at Prezi are doing. This tool lets you create sideshows in  very effective manner which brings not only makes it effective but also more interactive and with animated way of moving from one slide to another and zooming effects creates a difference.
In their own words
Prezi allows anyone who can sketch an idea on a napkin to create and perform stunning non-linear presentations with relations, zooming into details, and adjusting to the time left without the need to skip slides.
Prezi is in beta so you will have to wait for the invite which gets approved in like a week. After this follow the tutorials they had provided so learn how to use it.  The tutorial is pretty good. The only part i got confused was zooming on which they have small tutorial.  You can checkout the slide show which we created for our site here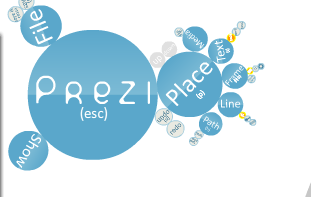 You can add text, video, pdf  or any type of image. It supports simple editor for text if you want to create list or align the whole text.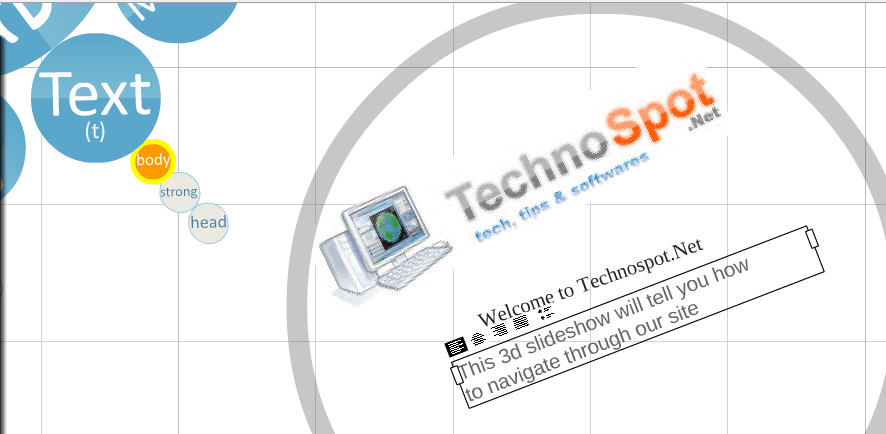 Finally you can connect slides with path in the sequence you want to show it. You can even change navigation anytime you want.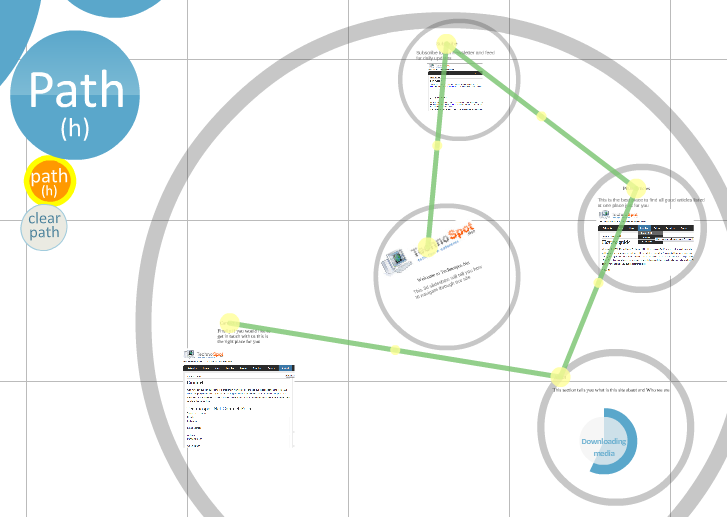 Here are the key factors
Grids or Frames play an important role. Anything you make put a grid around it so people when they zoom out they reach the outer frame else people viewing the slide show will get a bird view of the whole slide show.
Learn how to hold objects, increase size and change location.
Understand how path works. They make your navigation from one path to other.
make sure you keep the slides away from each other. This makes sure you get the effect of  non-linear presentations with relations.
So if you are looking different way of presenting your slides with more interaction, creativity and effective delivery try out Prezi