We have talked about several Image editing tools and also about some resources which allow you to have fun with your photos.
Here is another image editing tool, which can help you crop your photos, and at the same time this online tool helps you to add rounded corners and shadow effect in your photos.
The interface of Cut My Pic is very simple and damn easy to use, all you need to do is browse the photo on your local storage, and click 'Go' to upload the photo, as soon as the photo is uploaded, in the next step you can crop, rotate, add rounded corners and drop shadow to you photo, also you can click on the preview to see if the photo has taken shape as per your requirement, as shown below.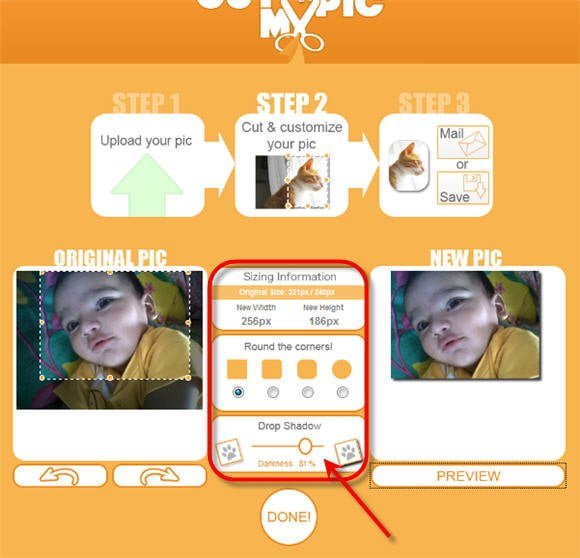 Once you are done, in the next stage you can save the new photo or you can directly send the photo to someone via email.
Cut My Pic is really a nice online tool to edit you photos on the fly. Give it a try and share your views about it with us.