Digital advancement has made eBooks and online documents an integral part of our lives. From education to legal documents, you can find everything online in one place. But how to do that exactly? Well, plenty of PDF search engines do the work for you. We have handpicked some of the best PDF search engines to help you find the ebooks and PDF documents you've been looking for. So without further delay, let's check them out one by one.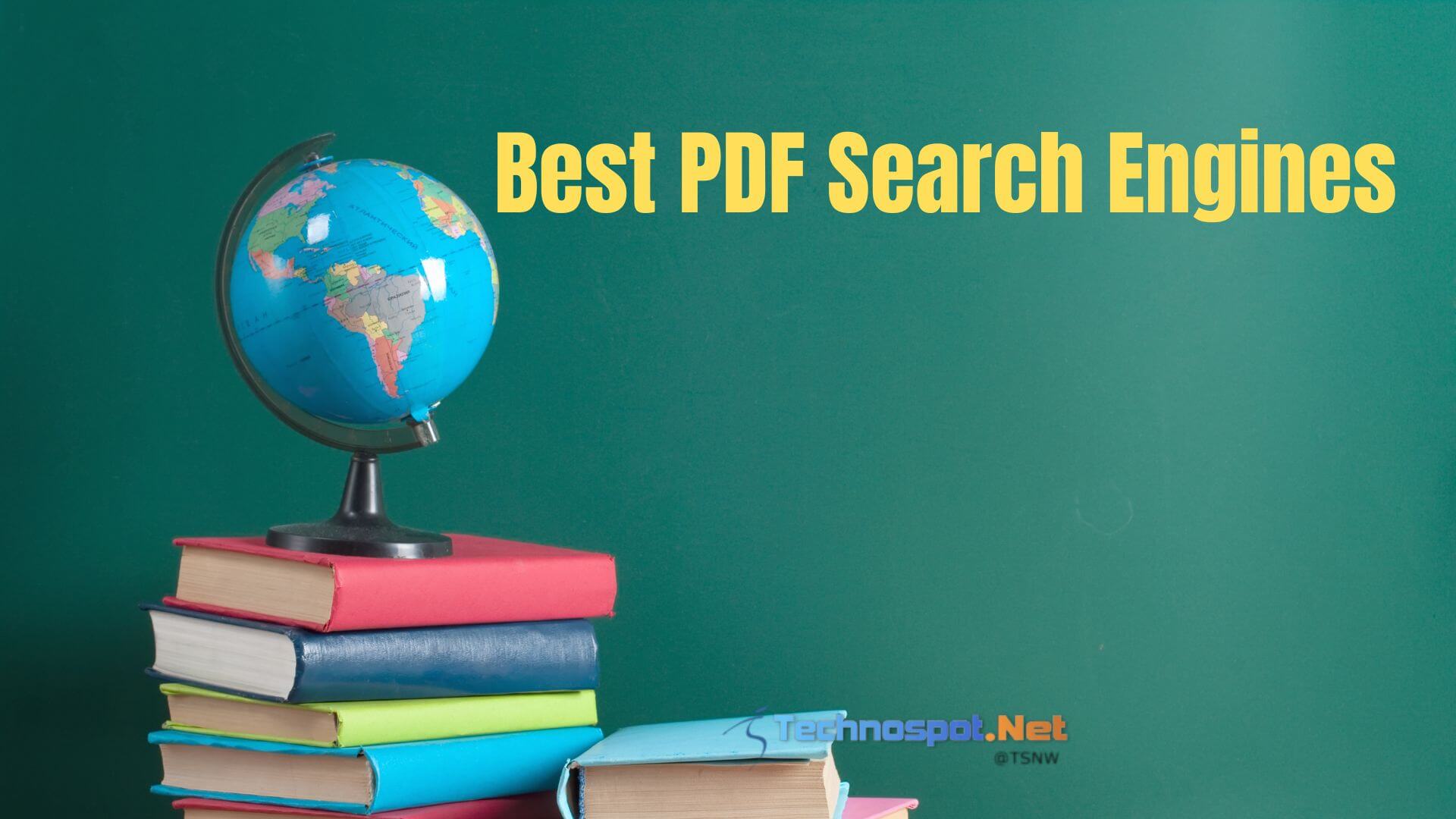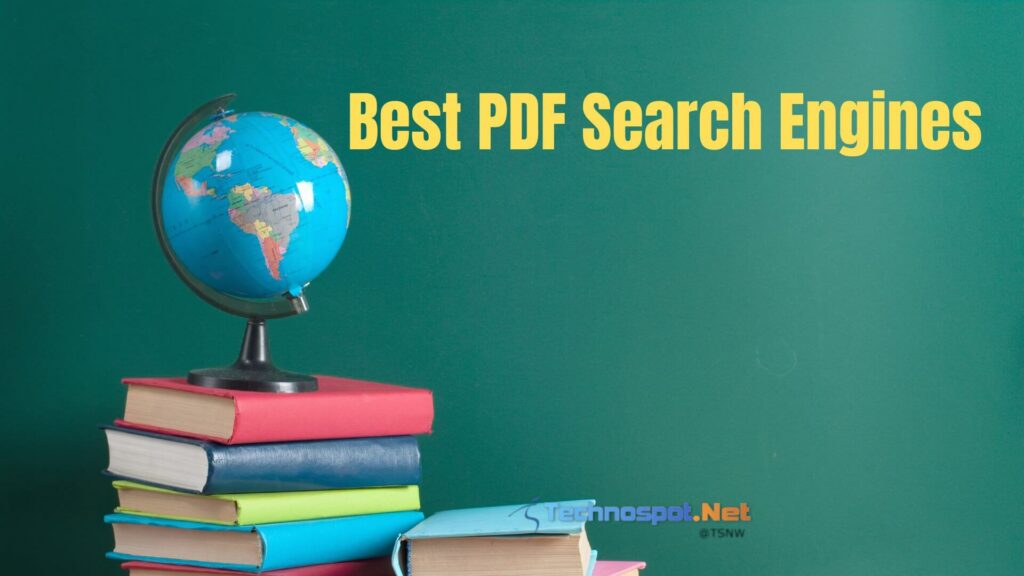 Best PDF Search Engines to Find Books and Documents
Here are the top five PDF search engines that will help you find your desired book and document:
Internet Archive
Google Scholar
ManyBooks
PDF Drive
ResearchGate
Let's take a sneak peek at all of them!
1] Internet Archive
Internet Archive is home to over 20,000,000 free books and texts. Thus, you can get any book on the Internet Archive. It also has over 2.3 million eBooks that are also free to access.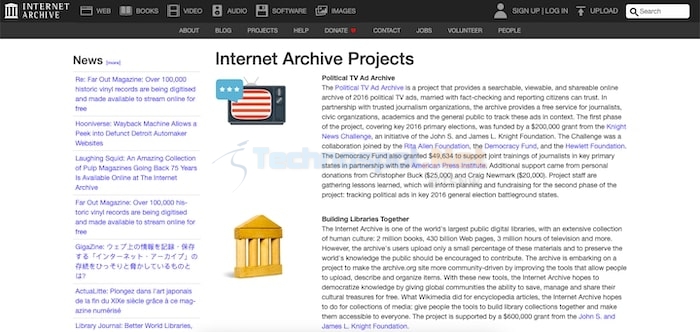 Features
Books in DAISY form for the disabled
Free sign-up and access
Easy to fetch books with Filter Sort (including the year of upload, topic, collection, creator, and language)
Vast database of 4 million digital copies of books
Massive collection of 734 billion documents
Rarest collection of evergreen archives
Pros
It has a classic yet comprehensive collection of books
Regional texts available
Open-source library
Cons
The account data backup option is unavailable
The latest books and documents are often unavailable
2] Google Scholar
Google Scholar is a search engine for academic literature. You can use it for searching any scholarly literature. Its vast library includes books, documents, articles, court verdicts, academic authors' books, repositories, and a thesis.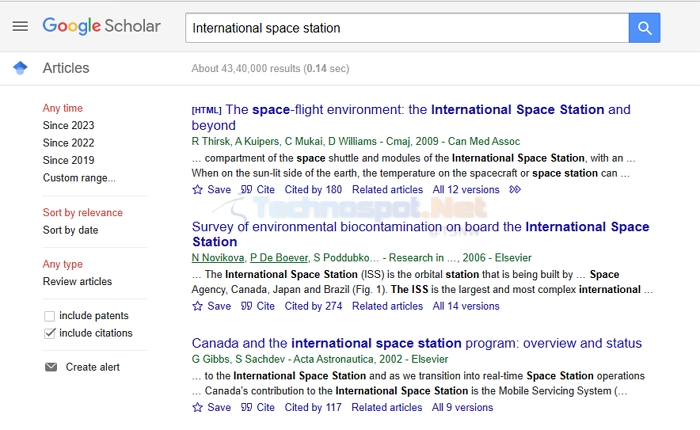 Features
Illustrates comprehensive documents on the rarest topics
Sort according to the author, publisher, and citations
Latest research modules
Notifies about Citations using a Public profile
Easy to search as it uses Stemming technology
Faster documents retrieval
Ideal for scientific search documents
Allows you to save documents to My Library
Scholar Metrics lets you access Top Publications
Search recommendations and Related Searches help to find related topics
Pros
An extensive database including the most dated documents to the newest ones
Documents from the most popular authors and universities also
Mobile responsive and faster loading time
Cons
Fewer sort filters
Not Comprehensive
3] ManyBooks
ManyBooks has a free eBook library that consists of 50,000 books. It is one of the oldest and most popular PDF search engines. You can find a lot of classic books on ManyBooks.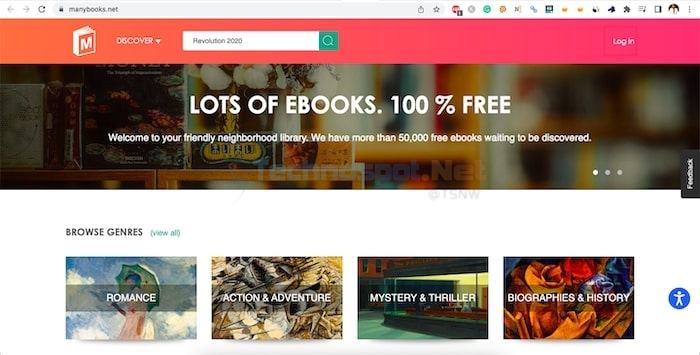 Features
Adds a new book to their library every day
Several book genres ranging from romance, adventure, mystery, and biography to horror and lots more
Newsletter subscription for daily updates
An emerging platform for self-publishing authors hence can explore the latest and unique  books
Let you share book reviews for improvements
Pros
Variety of books
Easy to download
Minimalistic interface
Mobile optimized website
Cons
Email subscriptions are annoying
Does not have educational books and PDF documents
4] PDF Drive
PDF Drive is an ever-increasing collection of books and documents in PDF documents. It readily displays the number of files uploaded.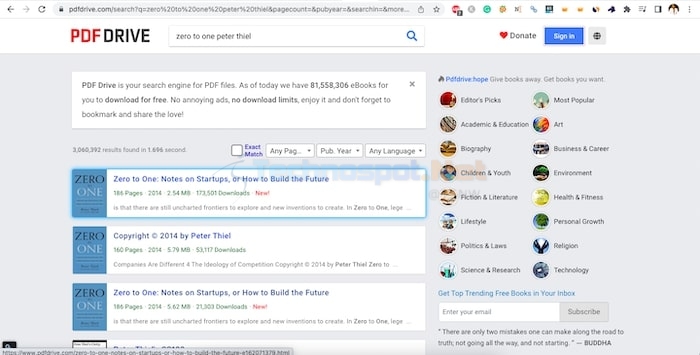 Features
It has a comprehensive collection of magazines, articles, and storybooks
Ability to search by categories and different genres
A remarkable site that has fictional topics like horror, art, and non-fictional like Business, fitness, and biography
Quick preview of the best books in the editor's pick section
Redirects you to the book website for easy download and more information
It lets you add books to your wishlist using the My List feature
Pros
Free accounts give you complimentary 100 MB of its Cloud Drive storage
Displays book statistics
No limit over book downloads
Cons
Need a premium account for ad-free interference
Cluttered interface
5] ResearchGate 
ResearchGate is a PDF search engine, especially for researchers and scientists. Be it the latest research papers or related books, you will find them all here.
Features
It has a collection of 135 million publications.
Had communities for like-minded professionals in subjects like medicine, computer science, chemistry, and more
Interact with communities to discover documents better
Notifies the publishers about who's accessing or citing the research papers
Pros
Recommended for researchers
Increases Discoverability of your work
Easy to access books from the top universities
Cons
Slow loading time
Plenty of ads in the free account
Conclusion
So this ends our list of the top 5 PDF search engines. We have handpicked all these search engines. All of the above-listed search engines are safe and easy to use. If you are looking for a PDF search engine specifically for science-related books, ResearchGate must be on your list.
For a wide variety of books with downloading options and an ad-free experience, check out PDF Drive. Also, comment below what PDF search engine you found the best.