Launch Splash is a perfect online tool if you want to quickly design a launch page for your coming soon site without paying anything.  It lets you create a professional looking launch page which contains text which can be customized by you and design according to availble colors which are more then enough being free.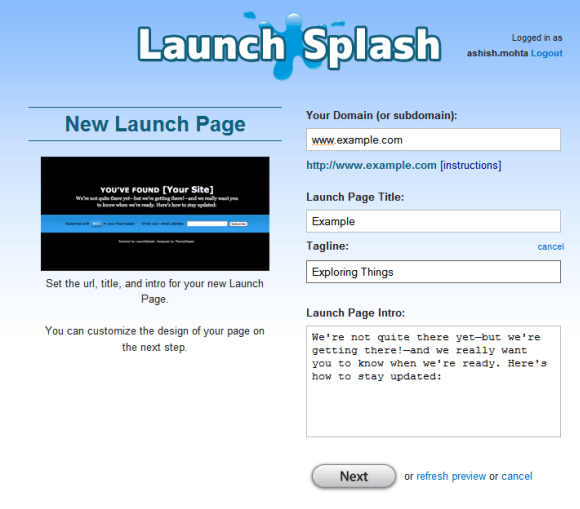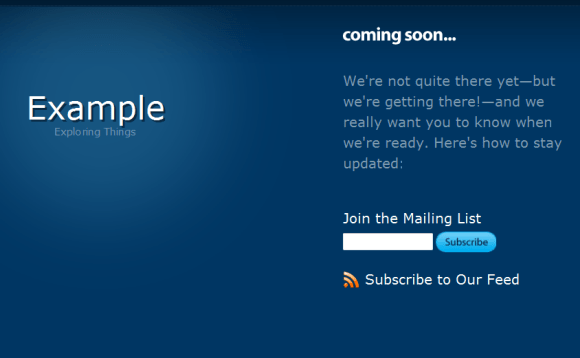 Features :
It lets a user subscribe by email or feed which helps readers get notified when you actually launch the site.
You can also create small posts which you can use to notify readers when you get pretty close to launch or may be some details on what more they can get to see the site. This way you keep the readers warmed up to get back to your site.
Now the next question is how do you put this on your site. This can be done easily by mapping your domain to their IP address which is well explained on their page.
The only option I could not find in their free scheme was if I want users to subscribe to my own mailing list or feed so I already have readers when my site launches.