Most of the time when you go to buy shirts you find shirts whose collar looks better than other and some shirts whose fabric is better but its difficult to find a shirt where you can combine different "good" sections of shirt in one.
Shirts My Way has come with an top notch application which helps you to design every part of your shirt, right from collar to cuffs and each can be of different type of fabric. Yes you read it right every part.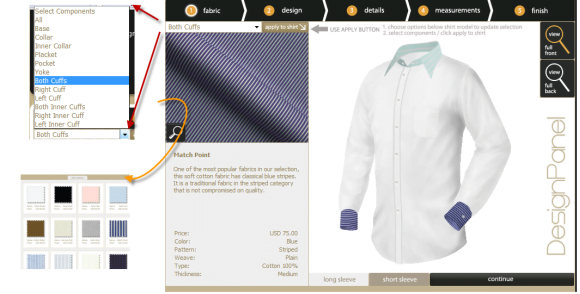 Creating the complete shirt takes 4 Steps :  First is the selection of fabric which is shown above. Remember the design comes next so just concentrate on type of fabric you want for your shirt.
Design Phase is  is very interesting because this place you can actually get a small preview. You can design all the sections i.e. Collar, Cuffs, Yoke,  backcut, bottom cut, placket and pocket.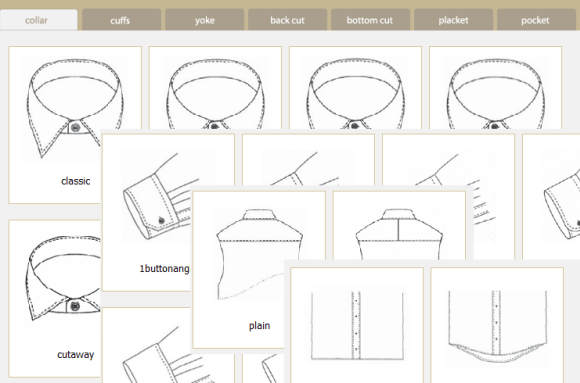 Now done with fabric and design, lets get into details. Since this tool gives you the cloth and makes you a virtual tailor so you decide what  you would love to have in your shirt to make it unique. Want to select what button you would like to have on your shirt ?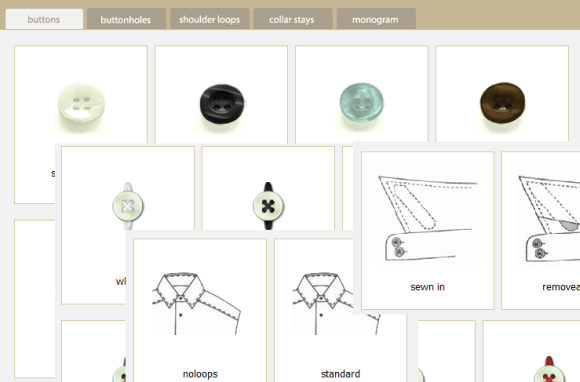 Dont forget to check out the monogram thing. You can add your custom text over there.
'The last step is Measurement. The base being ready you just get to add your size of shirt for which you would definitely need some help from a friend or family member or if you do have it from any previous shirt design, use it here.
There are three ways of doing this. If you know that your body would fit the standard sizes you can very well choose or give exact body measurement and in case nobody else is there to take that , just take out any of your shirt and provide it.
I found the Body measurement part very interesting. If you go for that you would see how beautifully they had explained how to take body measurements with complete visual.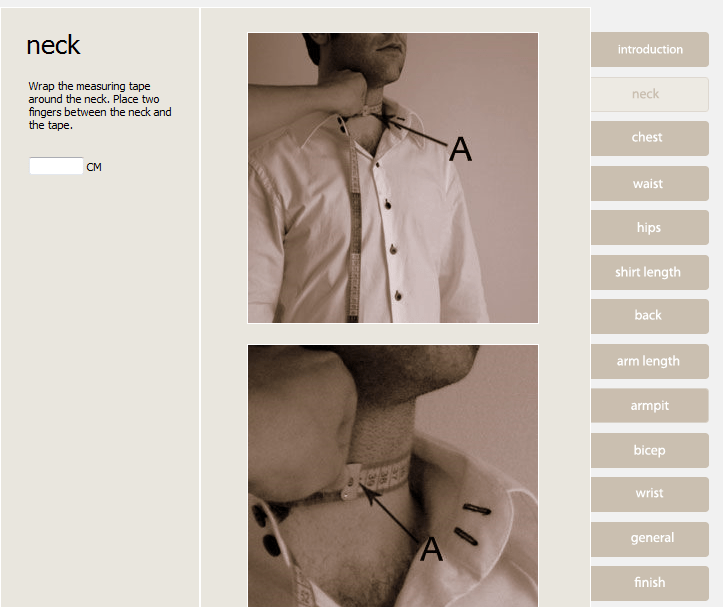 And when you are done with these just finish and order your shirt. All the steps have complete details on how much the fabric, stitching would cost you.
I am not sure of international rates but even if its little costlier there is no match to the way you had created your shirt here. It can be given on occasions like birthdays, marriage anniversary or any day you feel special. So go ahead and design your shirt your way. Try it at  Shirts My Way