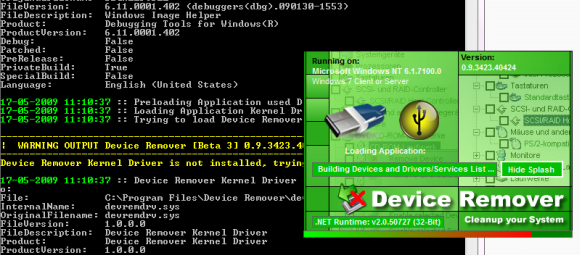 Device Remover is pretty powerful, absolutely free but complex ( Yeah, A normal user will be blown seeing it ) software which Systems or computer administrators or computer geeks can use on  Windows 7 , Windows Vista and Windows XP in order to
Manage Devices attached to computer
Manage Services running in a computer
Gather information from any computer on devices, services, extract various information of workstation like platform, service pack, memory size, page memory size etc.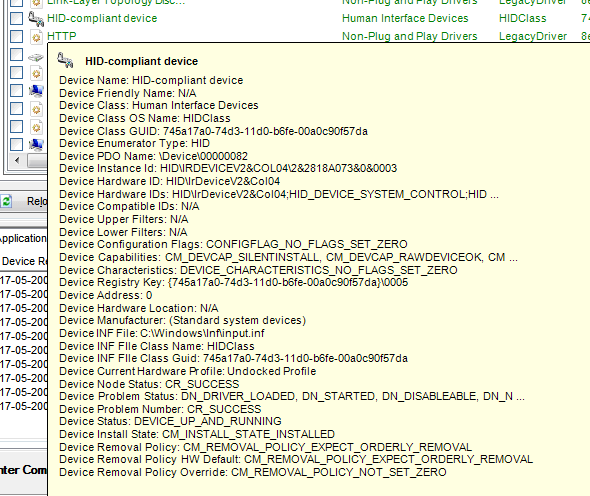 Trigger HW Detection in order to detect new devices without rebooting i.e.  Initiating Hardware Bus and Nodes Enumeration for pending/new Devices
Get In depth information on any device right from Device name, Guid, device node status, problem number etc.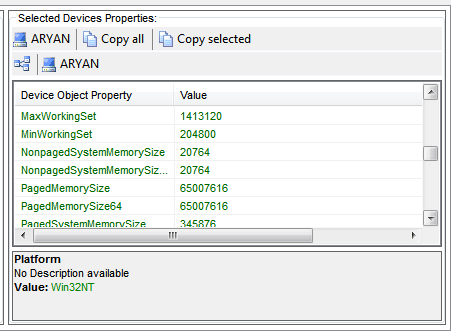 Remove devices in bulk, search for devices and services.
Find services used by running processes
Find all the DLLs which are being used by any running processes.
Invertigate the modules and DLLS further in case you find it suspicious.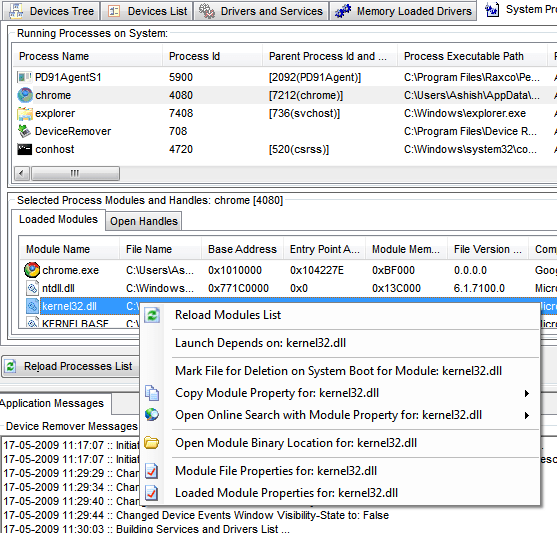 There are lot more features on top of this.  As a summary I would recommend normal users to stay away from this because there are many thing in this which you might not require but if you pretty geeky to understand this can be your best tool.
I see this to be used more by System Administrator in any company. Troubleshooting, managing devices etc will be pretty easy with this.
This software is developed by Kerem G and it can be downloaded here . The software works with Windows 7 , Windows Vista and Windows XP.