I was stumbling around from quite sometime and I was on page of stumble which asked me to try out new feature of stumble upon. The URL took me fist here and then to brand new interface of Stumbleupon which looks similar to Digg or Delicious interface. Not sure if you can see it  but you can try accessing  it here .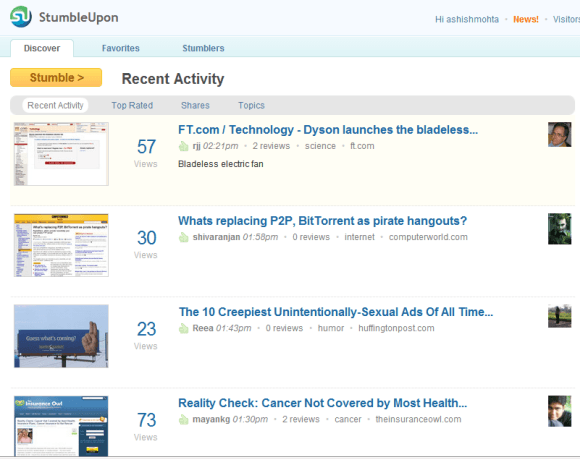 You can see now the interface lists the Recent Acitivity, Top Rated, Shares and Topics under Discover along with Favorites and Stumblers. I found the interlace to be pretty much clean and more attractive than the previous one which was more noisy.
Unlike Digg, the thumbs up button doesnt click which means you need to visit the page and then stumble it which is a nice idea.
However the links on the top right navigation panel is still broken and points to nowhere.
Update : The change came on 8th October and I wonder why I did not hear any buzz of it. It is still in beta and probably that explains the broken links etc.