Not sure if everybody knows this but  most of the modern browsers start downloading a file as soon as you hit the download link even if you have set to ask for permission for the download.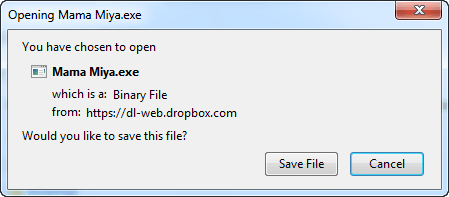 I confirmed this in two ways :
Once I was downloading a software executable from a website and Microsoft Security Essential gave me a warning of potential malware. I was surprised as I did not click on Yes for download.
To test it further, I started a download of a large file and I was prompted to confirm. I did not and waited for about 10 minutes and then hit yes, the file was downloaded instantly.  It was an 8 MB file and with speed that I have at office it cannot get downloaded in a second for sure.
Probably this is done to speed up the browsing experience but on the other should this be avoided ? Is there a security concern here ? Does it wastes bandwidth ?