There are times when we want to watch a video without any type distractions, here is a Firefox add-on and a Chrome Extension to help you with this. This add-on known as 'Turn Off the Lights', actually helps you with the viewing environment. All it does is while watching a video on a webpage it dims the light on all the other parts of webpage, except for the one where video is being played.
Have a look at this –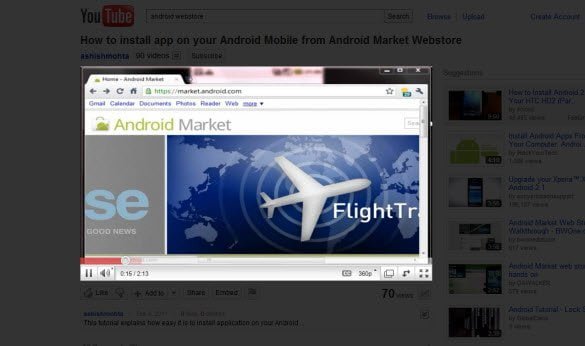 In order to get this on Firefox, once you have installed the add-on, you will have to go to View > Toolbars > Customize in the menu. And drag the "Turn Off the Lights" add-on to you toolbar.
Whereas in case of Google Chrome, it's simple, you can find a light bulb like icon on the address bar; click it to enable the Turn Off the Lights.

This add-on works for any video on web, irrespective of the page or website you are watching the video on.
Install Turn Off the Lights for Firefox