Once you are signed into Windows Live Messenger, Office Outlook 2010 becomes presence aware which means anybody online in your Windows Live Messenger will have a green icon displayed when seen in outlook. Here is how it looks like :
Now with Windows Live Messenger Beta it has become possible to add contacts directly from Outlook to Live Messenger.
Hover over the contact and you will see the mini card displayed for that.
Click on the book like icon at the end and you would see option which says : Add to instant messaging contacts
Next step will be like adding contacts and you will have to send invitation.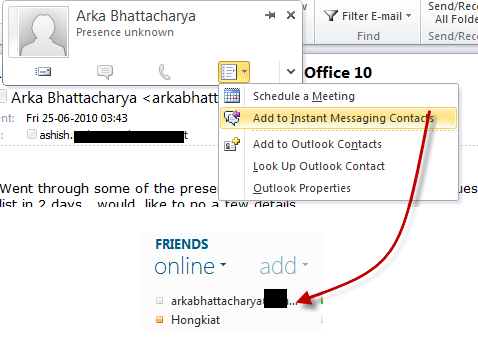 Done this you will see that contact will appear in your list in the live messenger.Once you have added this option will not be shown to you again.