This is an excellent security tip shared by Shahnawaz for displaying how successful / unsuccessful was your attempt to login to windows and it Looks like this :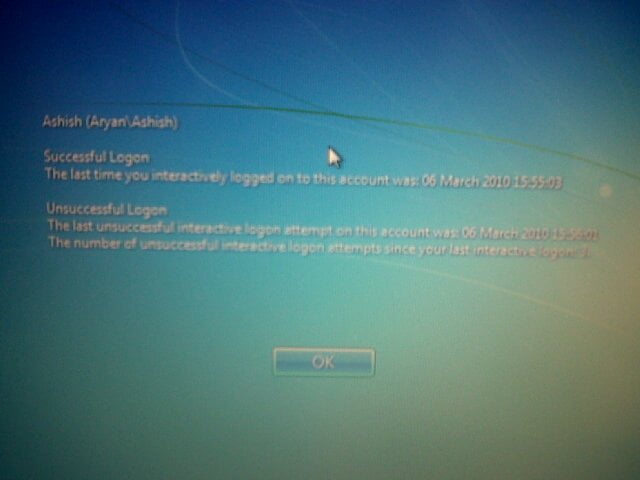 To enable it follow the steps as mentioned below :
Click on Start and Type Group Policy. Click on Edit Group Policy from the search result.
This will open Group Policy Editor which can be also opened by typing gpedit.msc in run dialog box.
Now Go to Computer Configuration > Administrative Templates > Windows Component > Windows Logon.
Here you should see "Display information about earlier logons during user logon"
Double Click and Enable it. In case you would like to add comment do so in the comment box.
Apply and Exit. Close the groupPolicy editor.
Next time when you login again you should be greeted with the image which you see above and will have information about your Name, Last Successful Logon and Last Unsuccessful Logon.
When you logon for the first time after enabling this, you would get message as "This is first time you had interactively logged on this computer" but next time you would get proper messages of the information I just said above.