The launch of Android Market Webstore allowed pushing the apps from Android Market directly to your Android Device, and hence there is no need to display the QR codes on the app pages, because all you need to do is sign in with your Google account and push the app on your device. However if somehow you still want the QR code, here is a Chrome Extension which can help you with this.
Droid Code is a nifty Chrome Extension, which once installed, allows you to see the QR code of any app on the app page in the Android Market Webstore.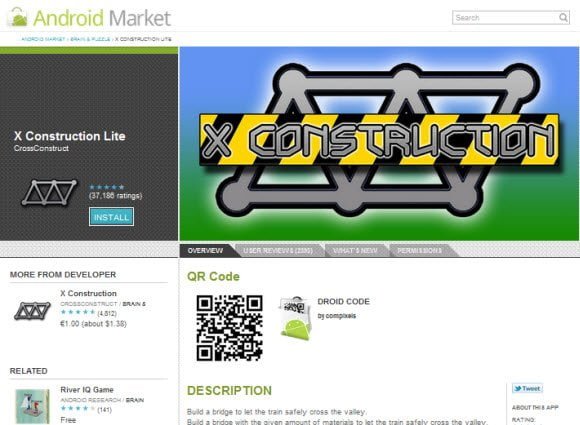 So, if for some reason you want to install apps from Android Market Webstore, and don't want to login to your account, use this Chrome Extension.
Install Droid Code to Google Chrome
You might be interested in knowing how to install apps from Android Market Webstore (Video) directly to your Android device.