Sometimes back, we talked on how to find the biggest folder of file size in Windows, but its a bit of manual process and needs to be done. Today we are talking about a small software—Folder Size—which integrates with File Explorer in Windows 10 to display folder size.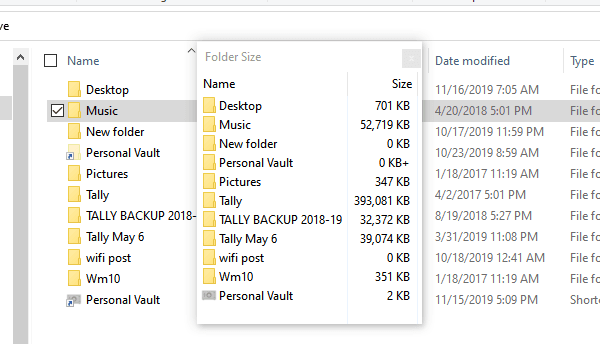 How to see the folder size in File Explorer on Windows 10
It's a no-nonsense software that integrates itself with the File Explorer in Windows 10. It registers itself as service, and keep a monitor on size changes. As soon as you open any folder, it will display a floating pop-up window that will have a list of all the files and folders along with folder size.
Windows don't display folder size in File Explorer, but only displays for files. Thats annoying, and this software can fix it. Thats how it used to look in an earlier version of Windows XP and was perfectly integrated. However, Post Windows Vista things changed, and now in Windows 10, it displays as a floating window.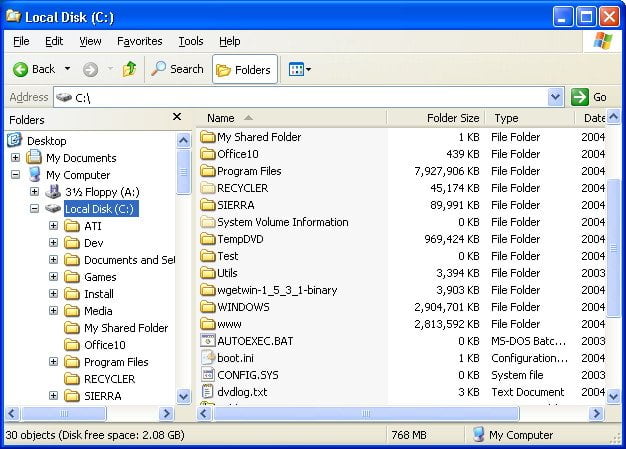 Once its done, you should be able to see the folder size, which is generally empty in your windows detailed view of files and folders. Click on the size column to sort it from smaller to large or larger to smaller. Next, you can choose to delete empty folders.
Turn on File Size in Tooltip?
Windows does show file size but its not very convenient.  You can enable it by following these steps
 Go to File Explorer Options > Switch to "View" tab
Check the box which says show folder size in a tooltip
Apply and exit.
Next, hover your mouse over any folder, and it will display a tooltip with a yellow background. It will have the folder size listed. I wish Windows has this implemented, and its nothing that cannot be done. Its already there, all they need is to convert it into a column.
Related: Try this small hack to find empty folders or sort them by size using operators in the search box.