Availability of Internet has made it possible for people carrying laptop to work from any where they want, Coffee Shops, Airport, Home, Office and it's absolutely seamless. Sometimes back we talked about NetSetMan, which aids in this process by changing IP configuration when you switch network.
Now what if you want to change few things more, say the default mail client should be Outlook when at Office but when you at home you want it to be thunderbird, change browsers home page, change shared folders and so on. These features are one of my most desired feature for next windows but we will need to wait for it.
Well, till then we can try Quick Config. This application is basically a powerful profile switcher for a windows machine. Now when I say Profile Switcher I am referring to
Application Settings.
Network Settings.
System Settings
Browser Settings
and Desktop Resolution.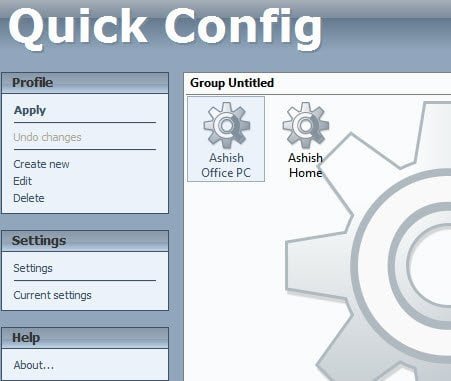 The best part of quick config is it detects your current settings automatically and then you can go ahead and change it. Some of the key features are :
Change Domain  or Workgroup. It allows you to store passwords too.
You can edit the host file right from here.So one host file for work place.
Change Shared Folders.
Change Default Printer, though Windows 7 Supports it.
Set Different Home page for each browser
Set different connection type for the browsers.
Change resolution if you connect to a bigger display at workplace.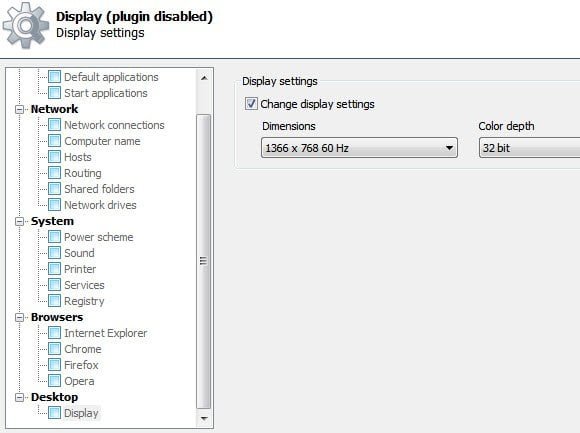 This is a must have application if you switch your work place a lot. Download it from here.