Waiting for security checks, flight delays etc are all one thing nobody likes and there is no way you can find anything about them except if you are going in and out of US Airport, there is an APP for that!!
Transportation Security Administration, U.S. Department of Homeland Security have developed an iPhone App and a mobile version just to find all the delays so you can find how much you need to wait or if you are late to catch a flight it will give you a bit of relaxation if you are lucky enough.
Go to transportation and Security Administration website
If you have a iPhone just download the app else choose mobile site which is here
Now you will enter the airport details and you will see all the waiting time etc over there.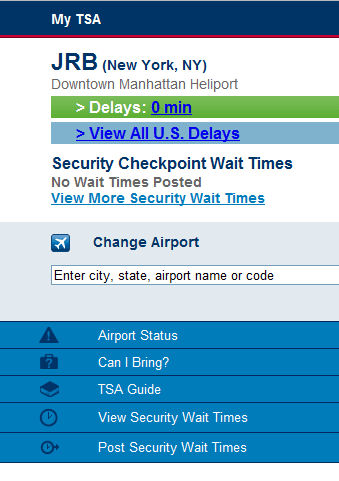 Now if you are wondering who is reporting the delayed time, it's actually you. You can see a text under view security wait times which says Wait times are reported by fellow travelers. This app is very helpful if you want to find out what you can carry in and out of airport. Check the option which says what can I bring.