Google has launched their first tool to gather some data which can help them to identify what websites are being disliked by users in their search results. These sites according to Official Google Blog is to find Content Warm which do not give a great user experience to users but since they rank high in Search Engine Result, makes them unhappy.
Google has released an official chrome extension for this which will help you to block any website from Google Search Result so next time you make a search there is no result displayed from that website. Remember this block is only made for you and not for anybody else.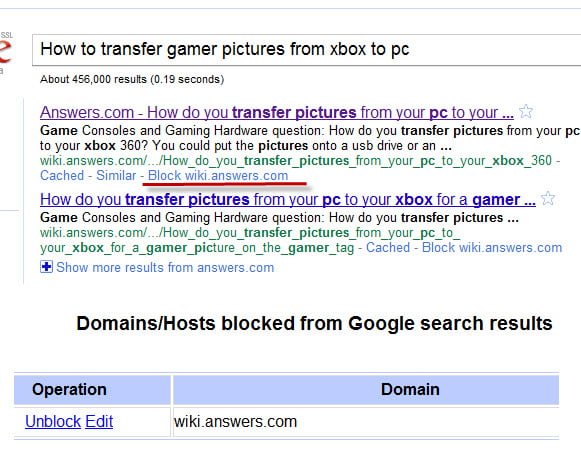 You get to see red hand symbol right next to address bar in Chrome Browser and when you click on it you will get an option to edit or unblock the result. The best part is blocking and unblocking is instant which means google is just hiding it away but the results did not change.
I will high recommend to use this and block sites which does not give you good user experience and all you can find on the websites are irrelevant things.