There are times when we need to download more than one file or link from any website on the Internet. Usually, we download each link to file separately, one by one, by clicking on it and selecting the option to save the file. It is a time taking and lengthy process to do one by one and needs lots of patience. In this post, we will share how you can download all files in a URL or Website in one go.
Why do you need to download multiple files?
There are multiple scenarios like downloading e-books or study material from library websites, audiobooks, or images. If your college offers you files to download or personal files on a website you need to download, you can use them.
Some websites offer File Explorer-like navigation which contains files and folders. There is no HTML or a Website. The main reason for providing these directory listings is to provide an easy way for visitors to browse the files in the folders quickly. It allows them to download the files to their system quickly.
However, it is still challenging to download those files if they are too many.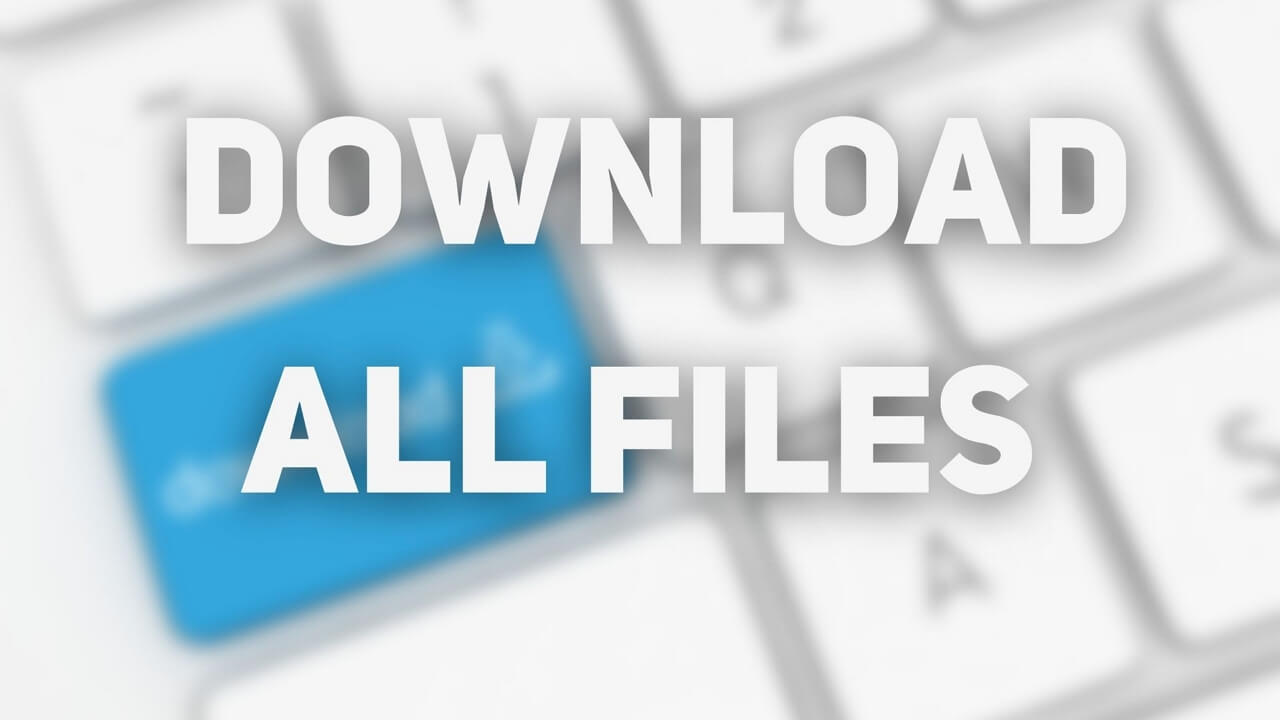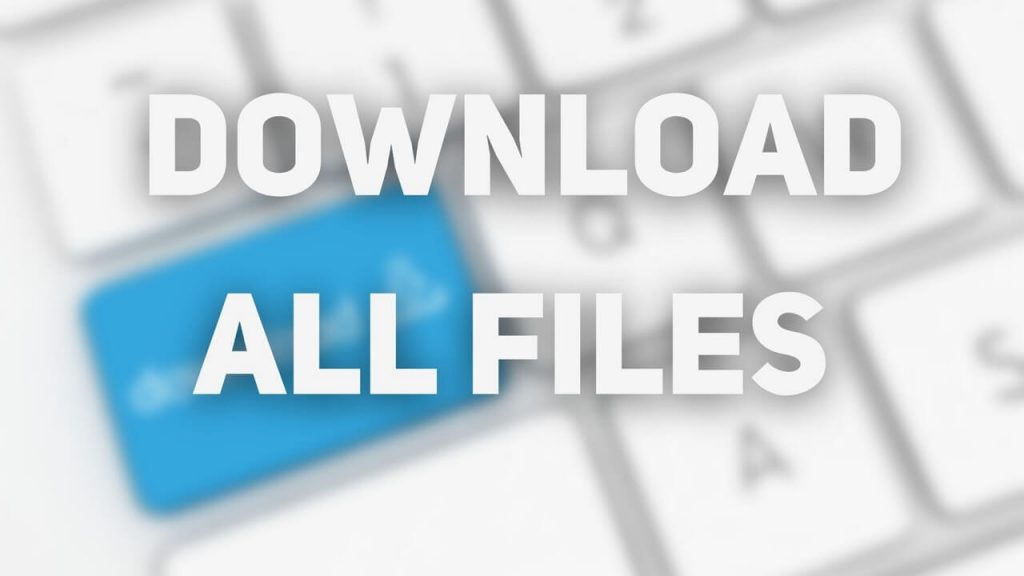 How to Download All Files from Any URL in One Go
These are some of the best tools you can use to bulk download files from any webpage.
Internet Download Manager
JDownloader
Browser Extensions (Chrome/Edge/Firefox)
Make sure to read about each of them, and then evaluate which is the most suitable.
Note: These tools should be used only to download public files. You should also note that even though free, not all downloads can be used commercially.  Most websites now offer download only when you have an account with them, which may not work. In that case, you will have to use their interface to download the files.
1] Internet Download Manager
IDM application can replace your web browser's file download function. IDM launches when you click on the download link. For adding multiple files to your IDM queue, drag and drop the download URLs into the Drop Target window.
You can select multiple URLs in a document and then use the right-click context menu to queue the files. After the files are in the queue, either download can start immediately or schedule them later.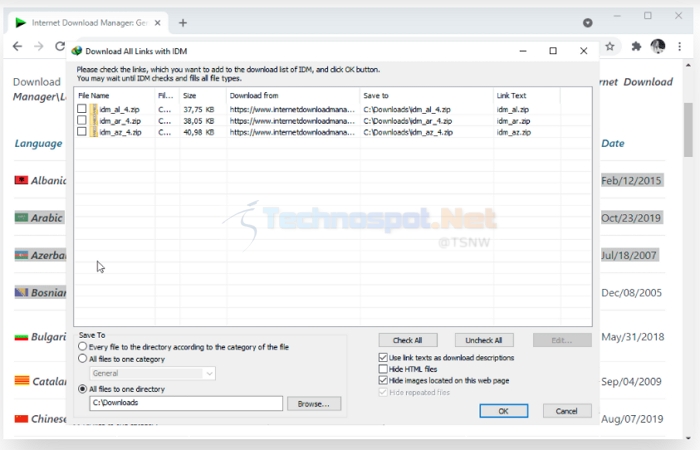 Drop Select
Open IDM; now click the URLs option in the top navigation menu. The URLs menu opens.
Click and open the Drop Target window.
Click and drag the URL to be downloaded to the Drop Target window and drop it there. The IDM download dialog box will open.
Click on the Browse button to select the folder where you have saved the downloaded file. Navigate to the folder, and click OK.
To download, press the Start Download, or for later download, press Download Later.
Multi-Select
Go to the document containing the list of URLs.
The URLs get highlighted as you select them.
Right-click on the URL and press Download ALL with IDM from the Menu.
All to be downloaded URLs are added to the IDM queue.
2] JDownloader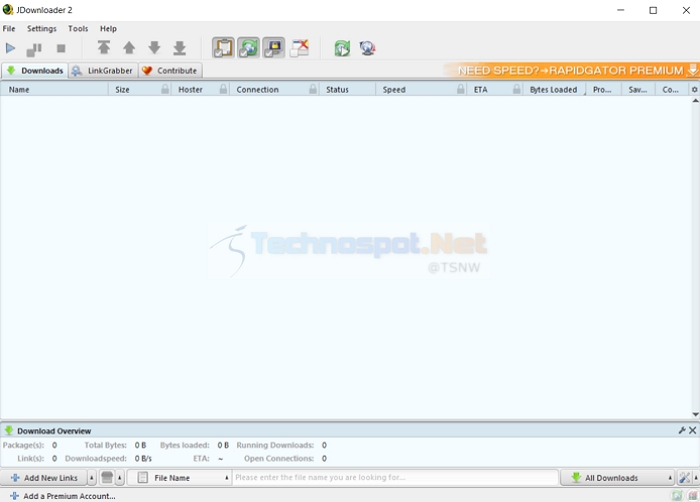 It is a Java-based most popular download manager. It's a cross-platform program and is available for Windows, macOS, and Linux.
By using this program, you can download all files in a particular folder very easily. It cannot recurse into subfolders. While JDownloader is running, you have to copy a URL to the clipboard. It will add a new or set of packages to the Link Grabber with all the files. You can filter out file types with checkboxes or remove them manually. JDownloader installer version contains adware.
Download from official website
3] Using Browser Extensions
The most popular browser extensions used for downloading files these days are DownThemAll! and FlashGot for Firefox. After the change to the WebExtensions system in Firefox 57, they don't work. Still, some extensions are available for both Firefox and Chrome that can download files successfully from a website or FTP folder. Here are a couple of popular browser extensions for Chrome and Firefox.
Download Master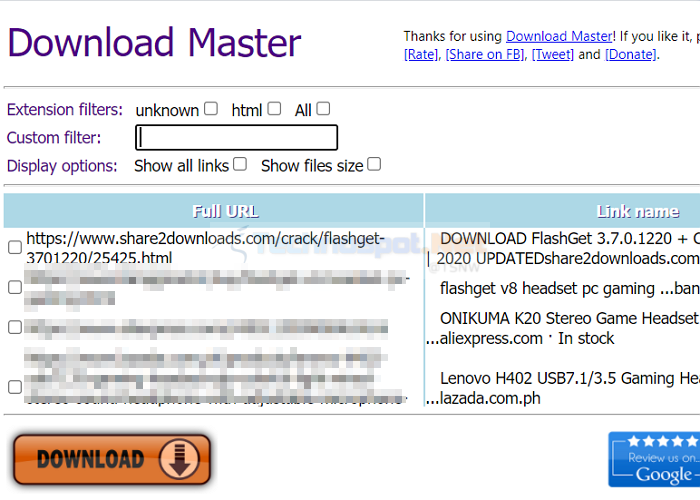 Download Master is one of the most popular browser extensions of its kind for Chrome and Edge. It is a bit simpler to use, and there are no separate settings or options windows, like what you see in the main window.
After you click on the icon to open the download window, you must check the file extension filter boxes, apply a custom filter or add files manually. Then click to download. Because all the selected filters are on the same window panel, it helps the Download Master a bit quicker while selecting multiple files or all files together.
Chrono Download Manager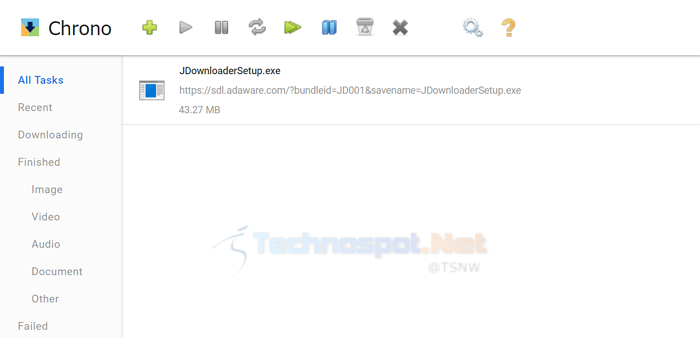 Chrono Download Manager is another Chrome extension that downloads a load of files in a folder pretty quickly. There are few advanced options available, but it's relatively quick to download all the files in a folder. Click on the Chrono Download Manager's toolbar icon and switch to the sniffer mode by clicking the top-right icon on the window.
Now, go through the tabs while selecting all the files with the top checkbox, check files individually one by one, or you can use the file type filter boxes. Click on the Download All! button, and the files will be added to the queue and downloaded.
Simple Mass Downloader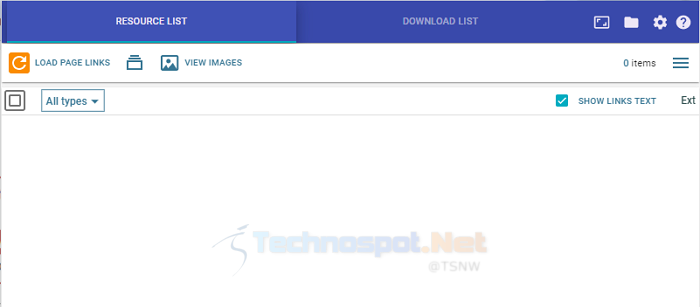 Since the classic old extensions are no longer working, Simple Mass Downloader is a good option for Firefox. It contains some useful features like
You can add downloads from multiple tabs at once
Add automatic folders to download files of certain types directly.
You have to press the Load Page Links icon to start. At the top, there is a checkbox that will select all files at once. The extensions or text filter boxes on the bottom will filter the list by entered characters. Selected files are added to a queue or downloaded directly with the icon given at the bottom right.
DownloadStar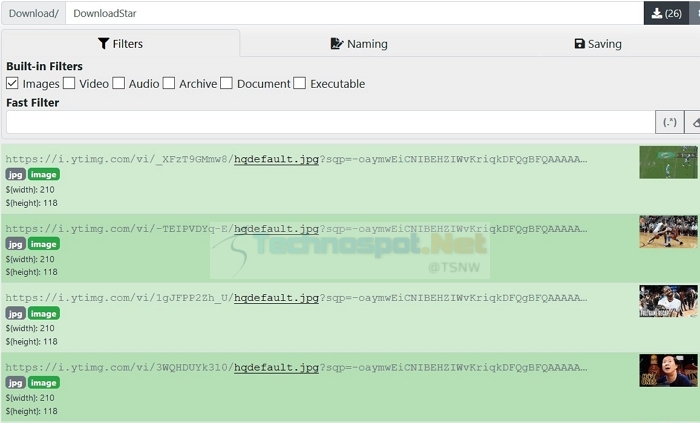 It's somewhat similar to the options we've mentioned above. But to make files visible, you have to press the icon Show media from links at the bottom left, or only images are displayed.
There is no Select all files option in filter checkboxes, but putting an asterisk mark(*) in the Fast Filter box will quickly do that. The icon for downloading files is there with the number of files downloaded in brackets.
In this way, you can download multiple files from any URL. Just select all the files from the webpage and then download them all at once by clicking a button.
The users who want to download one or more files from a website to local folders can use the above-given ways for downloading. Load a list of URLs and press the start icon to start downloading. There are many bonus features to download links inside a web page. By using them, you can instantly download a list of web files. It will save you hours having to download them individually using a web browser manually.