If you are big time fan of Angry Birds like me, playing it for hours on your Deskotp or Mobile, Angry Birds Theme for Windows 7 is available. If you are not aware, Angry Birds is a shooting game where eggs of some awesome birds get stolen by Pigs and the are out to get them back.
Coming back to theme,  it comes with
21 High Resolution Walpaper ( 1920 X 1200 ) for your Desktop background.
Three sound schemes for Logon, Logoff and default theme music. The default theme music is bit long and is same as the actual game startup.
Four Icons which replaces default icon of Computer, Network and Recycle bin and the last icon points to the theme creator, useful if you want to download themes from there.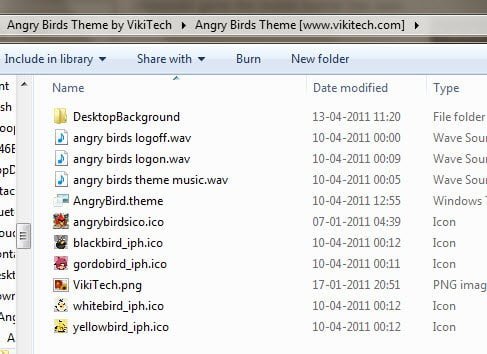 Snapshot of How Angry Birds theme look like :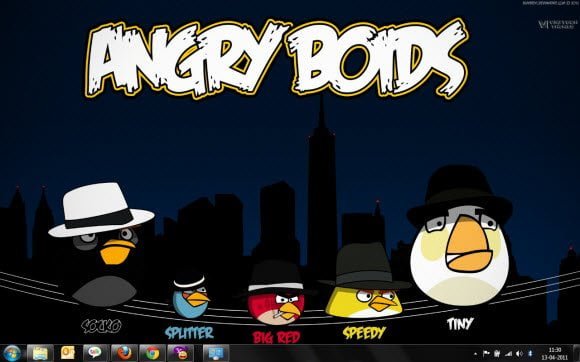 If you just want to have only the wallpaper for your collection,  just change the extension to .zip or .rar and extract or simply extract wallpapers from Personalization > Desktop background, You can even add more wallpapers.
Download Angry Birds Theme from here
Related Angry Birds Stuff :
Angry Birds Movie trailer