Many a time, you need to download online videos and games for educational purpose or offline viewing. In this post, I will share how you can download online videos in Firefox and Chrome. You can also use the same technique to download flash games. However, support for flash will end soon, but as long they are available, you can download it.
Note: We do not encourage you to download videos that are not allowed to. So make sure not to do that.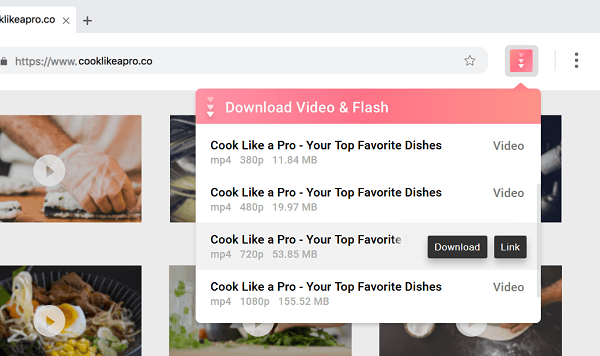 Download online videos and games using Firefox & Chrome
This Firefox/Chrome add-on, named as 'Download Flash and Video', allows you to download the videos and Flash games from almost any website. You can download in MP4, FLV, WEBM, MOV, etc.
How does it work?
Once installed, visit the webpage, which has video or games in flash format.
Click the video downloader Add-on icon
Choose the desired file to download where to save it
Video downloader will start downloading the video instantly
Once the download is complete. you will be able to play in any video player. In case it doesn't work, make sure to try with VLC media player.
Once you download the flash games, you can play it locally without the need for the internet. However, you will need to enable flash in the browser, which is disabled by default.
Whenever files are available for download (either video or flash), the video downloader Add-on icon will light up and, once clicked, will populate a list of files available for download. That said, Flash as a tech will be phased out entirely by the end of 2020, which is less than a year now.
The download of YouTube videos to hard drive is locked because of restrictions of the Chrome Store. So Flash Video downloader does not support downloading YouTube videos.
Download for Firefox and Chrome.