Looking for a tool which allows you to access any type of database ? Then DB Visualizer 6.0 is the best solution available which not only gives you freedom from accessing individual databases screen but enhanced features like table Data Editor multi threading support. I work on 2 to 3 databases like Oracle, Sql Server and sometimes on MySql for understanding WordPress. table structure and with this I am now able to manage all the databases at one go. At least this helps me out if I want to work on multi-database projects at home to learn something new.
Features of DB Visualizer 6.0
Supports wide range of databases like DB2* (Win/Linux) ,Informix IDS* ,Mimer*
JavaDB/Derby* ,MySQL* ,Oracle* ,PostgreSQL* ,SQL Server* ,Sybase ASE* and many more.
Windows Vista Compatible.
Support for Java 1.6 and DB2 version 9.
Allows Multiple column sorts and priting of selected rows.
Table Data Navigator
Interested to know more ? Visit the Feature link for DB Visualizer 6.0 to know more. If you are convinced with the features download it else continue reading to know more.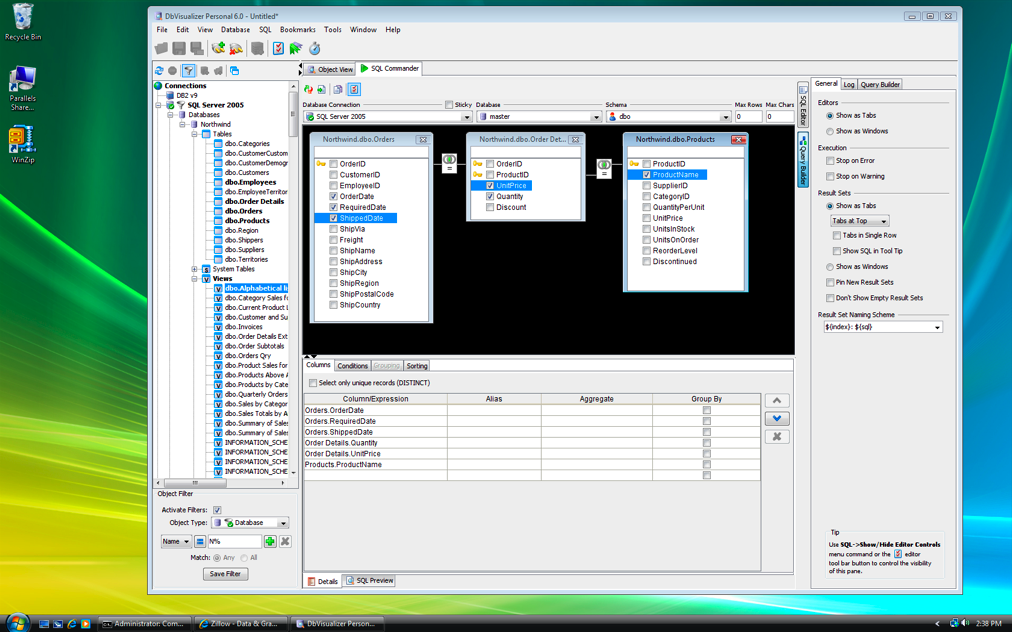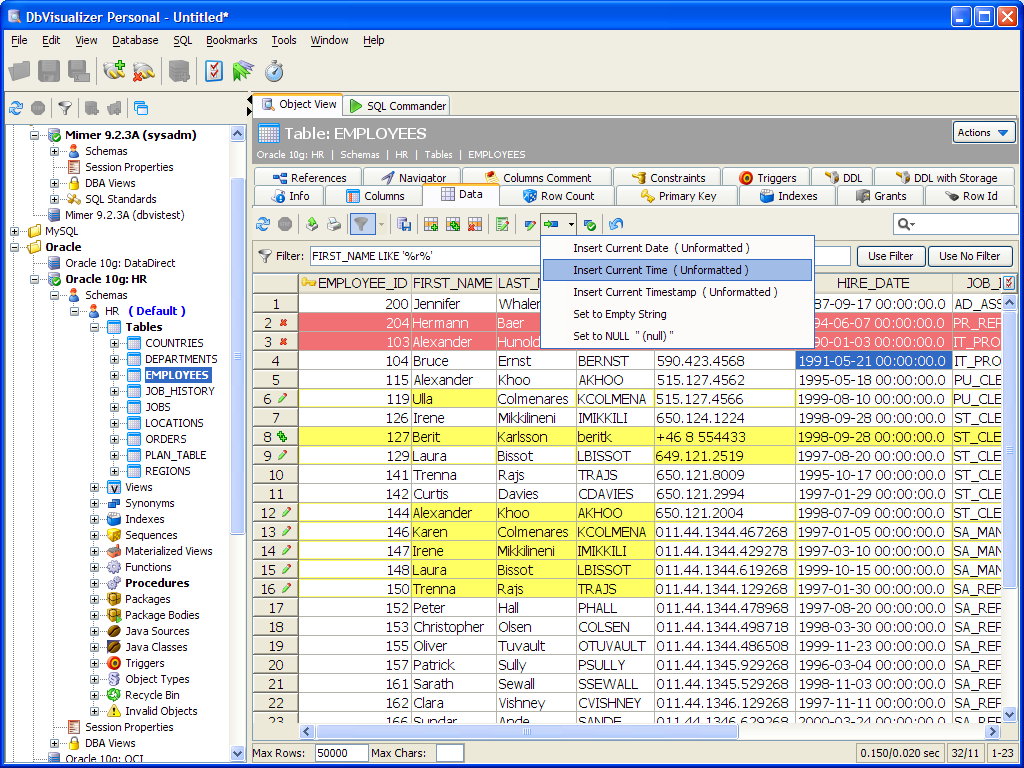 System Requirement for DbVisualizer:-
Supports Vista, windows, ubuntu, linux and mac.
DbVisualizer requires a minimum of Java 1.5 and supports Java 1.6
You don't need a very high configuration but I would recommend a 256 MB minimum ram which is commonly found these days.
Interested in knowing more about databases. Check out my series on Database Bulls of Info storage on
MySql and PostgreSql
Ingres and Firebird
Oracle and IBM DB2
Here are the images to gives you a better idea. Click on them to  get an enlarger view. For more details you can visit the main site itself. So what is the database tool you are using ? Share with us in comments.
Thanks to Adglobetech to keep a track of this. Image Source : Minq.se