Divx.Com is giving out DivX Pro 6 Bundle free for both windows and mac operating systems.DivX is a digital media format that gives the power of digital expression directly right into your hand. DivX is helping to redefine the media experience by enabling anyone to create, share and play highly-compressed, high-quality video content.
Div X Package Details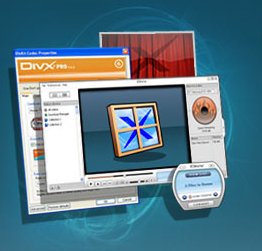 The bundle includes the
Divx Pro Codec 6.6.1,
Divx Content Uploader,
Divx Converter 6.2.1 6.(MPEG2/DVD)
Divx Player 6.4.3,
Divx Web Player.
Download the Windows Version or the MAC version whichever suits you
Sorry For WIndows VIsta users, we need to still wait for Vista Compatible version of Divx Pro
For further details you can visit the home page of DivX
Important Note:
After installation it will ask you for your email account where the serial number is sent to you. You need to enter the serial number when you start using DivxPro. So dont forget about it. Have fun exploring it and I will see what I can find more about it to share with you.