I still remember the time when me and Ashish were roommates, and he used to maintain a small diary of expenses, in which he used to keep the details of his day to day expenses, and at the every month end he use to analyze it, in order to cut down some extra expenses for next month, but as far as I remember it never happened, lol….but I somehow saved myself from this, because I never maintained one…
Well, jokes apart, keeping a watch on your expenses is definitely something very useful, and must as well, and in this digital world, we have some easy solutions for this too, one of the widely used method is doing this in Excel.
So if you want to keep a watch on your expenses, by maintaining a diary, try these templates, which can be downloaded easily and later you can just keep filling the fields to keep your expenses organized.
Here is a snapshot of few of the available templates. There are several other templates available on the page. Some of the templates like Personal Budget, Wedding Budget, Family Budget and even like garden budget are pretty good.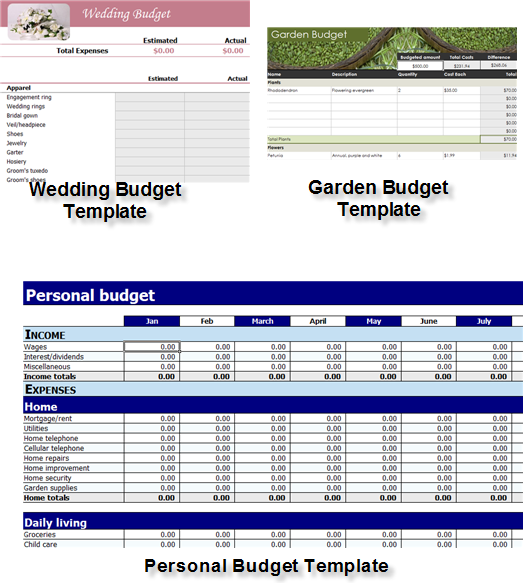 These Budget templates come with predefined columns and values with settings. You can change it according to your use.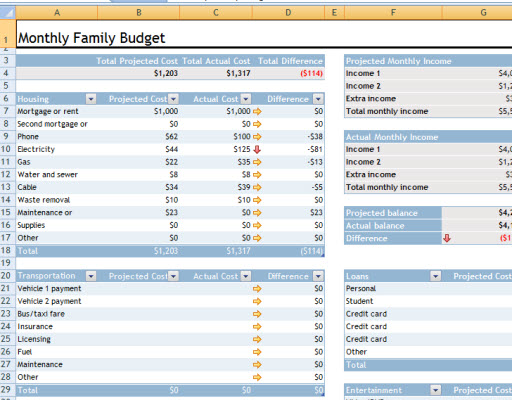 If, while trying to download you are redirected to a Templated download Problem page, scroll down to get the download button, which will allow you to download the .cab file for template, without resolving the issue, and you can extract the template from this .cab file.
Another way of downloading is right from your Office excel. Go to the menu  > new workbook and then under Microsoft Office Online you can select budget template. This could be the best way of downloading the template files.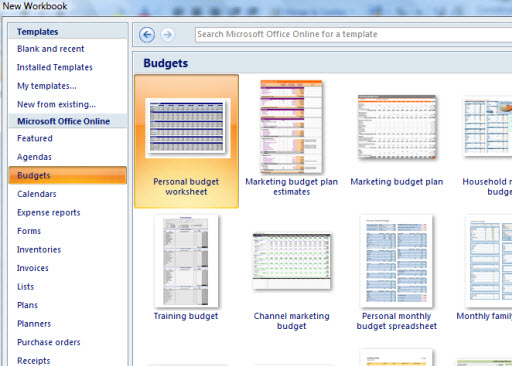 So, download, and try them, Happy Budgeting!!!! Download Budget Templates for Excel