When using Microsoft Office Outlook, all the emails, contacts etc are stored in .pst file which is like a database. If you have this PST files you can carry it to another computer and use it again without loosing your data but if this file goes corrupt or if you lose it because your computer crashed its a huge problem.
Microsoft has an official tool in place which backs up your PST file when you start it i.e. There is no option to automatically run it or schedule it. So today we will talk about another software which does the same job but does it automatically.
Safe PST Backup is a free software which takes regular backup ( configurable ) of PST files so you can have your Personal Folders backed up every hour. It automatically detects the file and saves it to a location of your choice. The best part of this application is it can back up even when you are using Outlook but if you have a download in progress it waits for it complete.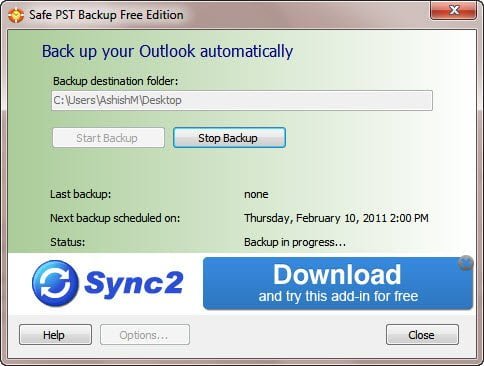 If you have multiple accounts configure and there are certain accounts which do not require a backup, you can go to Options and uncheck the those accounts. They are listed with the same name which you have chosen while creating the account.  It also tells you the location of your PST file.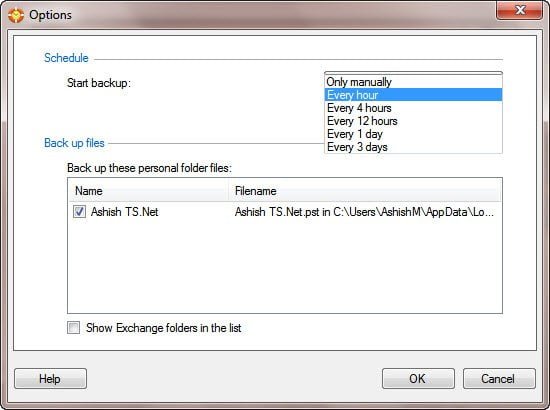 Also in case your backup gets stuck for some reason, you can break it in between.
Download this tool from here |Related : 2 second outlook settings backup tip