If you use Chrome as your primary browser, its time to get some themes and styles for it.  In short Chrome themes change colors, apply background image, change tab colours,  icons used for closing and so on. One thing Chrome themes don't do is change your browsing experience, the webpage colors are not changed at all. Below is the list of some of the best Black Themes for Chrome ( Click on Image to Download )
Windows 7 Aero Black Theme for Chrome :
The best of all theme below. If you love Windows 7 Themes, this chrome theme gets the smoothness and visual effect of Aero Theme to chrome. Apart from getting it all black it uses the shades, the dropping effect, transparency. Must have if you love black.
Glow Theme by Google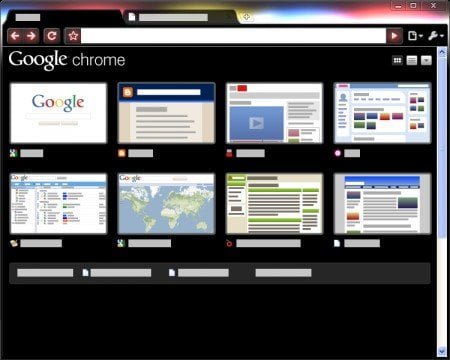 Tiësto Theme :
If you do not like completely black theme, this theme gets you better combination of Black with bit of gray which forms better combination when you want to find something.

Donna Karan New York Collection :
This theme is inspired by the Donna Karan New York Collection with a sketchy background,  a good combination of dark and light black.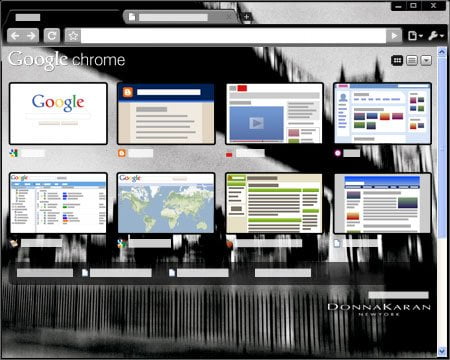 James White Theme
This is yet another theme which brings an excellent combination of bit of colour and black background. It has used brown colour for buttons which looks equally well.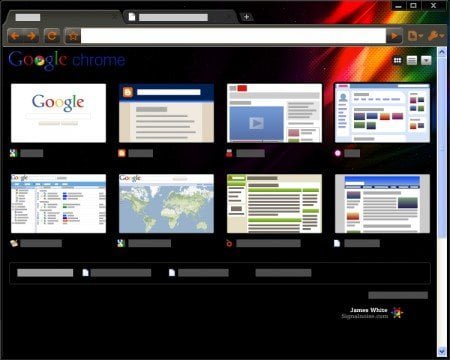 Late Nigh Theme By Google
This theme is very unique compared to other themes. It not only brings a soothing feel of green flow with Black but also changes colour of Titles of webpages which is displayed on the tabs when you select it. The inactive tabs are light gray. Very nice.