Are you a book lover? Even the more traditional bookworms are now preferring eBooks. With a wide range of benefits, eBooks are taking over the concept of physical books. You can read it anywhere you want at your convenience and refrain from submitting late fees to the library! This post looks at some of the best websites to download free ebooks about almost anything.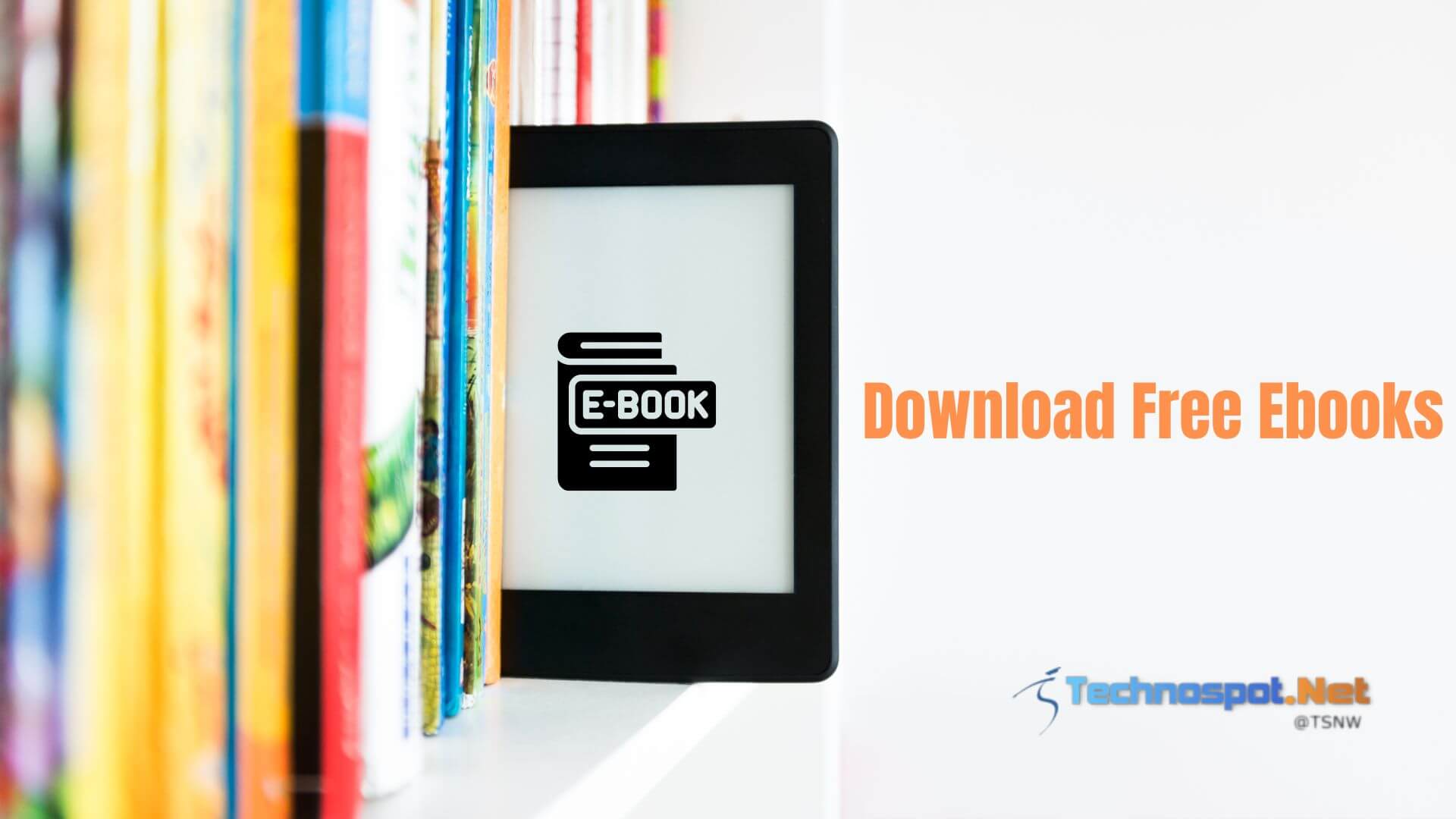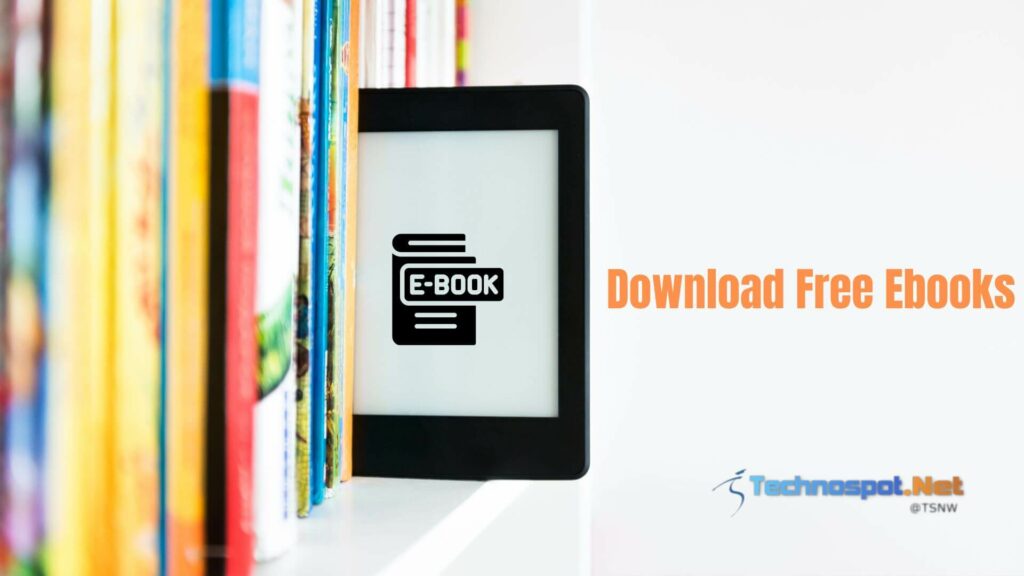 Best Websites to Download Free Ebooks
Numerous websites let you collect free eBooks in the public domain. You don't have to pay a penny while keeping your passion alive. This post will discuss the top websites you can check for free eBooks. Here are those:
OverDrive
ManyBooks
Project Gutenberg
Open Library
Google Play Bookstore
Amazon
Centsless Books
All these websites let you download free eBooks legally so that you don't have to worry about any piracy or copyright laws. Let's not waste further time, click on the link for each website and find your favorite ebooks to read right away.
1] OverDrive

One of the most popular digital libraries on the web is OverDrive. Here, you can easily download eBooks without paying any money. You can get access to books that are available in the public domain. Apart from that, even the ones recently released can be seen here.
However, to access the vast collection, you must have a library card or be a student. You will need to download the Libby app if you use the library option. The public library has more than 273,000 titles on over 166 subjects. Apart from eBooks, you can opt for audiobooks too.
OverDrive has a dedicated reading app specially designed for students, Sora. It helps students complete assignments, earn badges, see notes while reading, and much more! OverDrive collaborates with more than 30,000 public libraries in more than 40 countries. That allows readers to get their hands on a diverse collection of books.
2] ManyBooks
Founded in 2004, ManyBooks is an excellent website for downloading free eBooks. The website was created to offer book lovers a vast library of books. The earlier books found here are straight away from the archives of Project Gutenberg.
The website is flourishing after over a decade and constantly adding new books for readers. After the initial help from Project Gutenberg for curating the collection, the site has gained credibility. Here, you can get access to numerous self-published works for free.
If you want to read the eBooks later, that's easy too. There are multiple download formats available. These include PDF, MOBI, EPUB, etc. If you are confused about what to choose, check out the star ratings. A little help will push you on the right path to becoming a true bookworm!
3] Project Gutenberg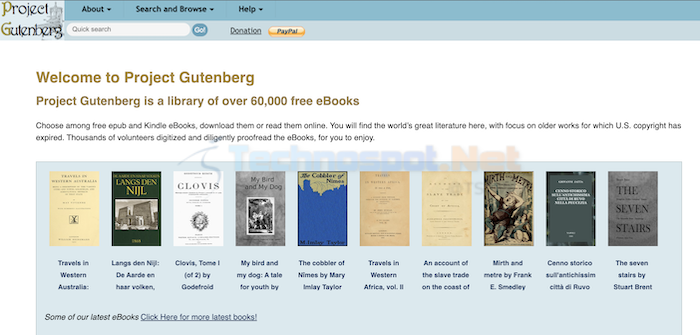 Another excellent website to download free eBooks is Project Gutenberg. The website was founded by Michael S. Hart on July 4, 1971, and celebrated its milestone of being the first eBook for reading. It is completely run and maintained by volunteers and expanded through the assistance of fundraisers. The primary aim is to collect top-notch eBooks for the readers.
Project Gutenberg boasts a library of more than 60,000 free eBooks from various domains. Here, you can have your pick Kindle eBooks and epubs. Readers can browse through them online or download and read them at their convenience. Even old literature collections can be found here.
The website has an excellent search tool. Users can browse books by title, language, author, type, language, popularity, etc. The collection you will come across will blow your mind! Besides, the website works perfectly well with Kindle, mobile devices, tablets, etc.
4] Open Library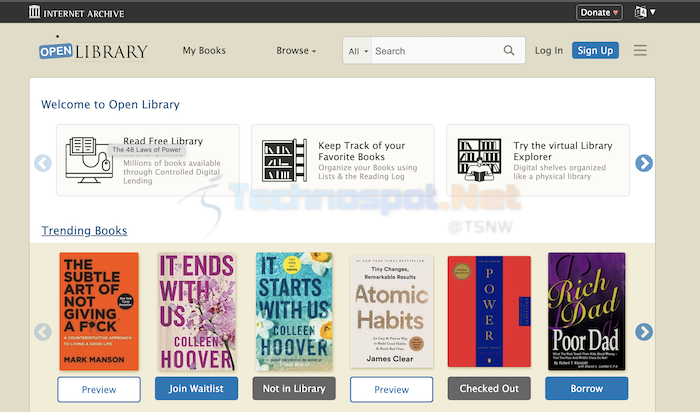 Do you want to opt for the best site to read and download free eBooks? In that case, opting for Open Library is an excellent idea. Though the website was initially a project created to preserve exciting eBooks, sites, etc., it has now evolved. Today, Open Library is a trendy website for searching for free eBooks.
Perhaps, the most impressive aspect of this website is its ever-growing library. Did you know that the library now has more than 1.5 million digital assets? Here, you can get access to the free eBooks that are present on The Internet Archive. The easy-to-use search directory makes it easy for readers to choose their desired picks.
Another impressive thing about this website is that it is open-source. It means anyone using the website can edit or change the information in the books. Besides, the homepage of the website is simple and user-friendly.
5] Google Play Bookstore

If you are looking for a great website for downloading free eBooks, then you can choose Google Play Bookstore. You definitely won't be disappointed with the decision. It is an excellent website for reading a wide variety of eBooks. People might not be aware, but a page in Google Play is dedicated to free eBooks.
Google Play makes a list of the top 100 books available for free. You can find the different classics and contemporary books on the left side of the page. The vast collection of books is simply impressive. If you are a bibliophile, the website will take your breath away!
However, you need a Google Play Books account to access these books. Here, you will be able to see the books you download. If the books are available offline, you can export them to an EPUB file for later reading.
6] Amazon Book Store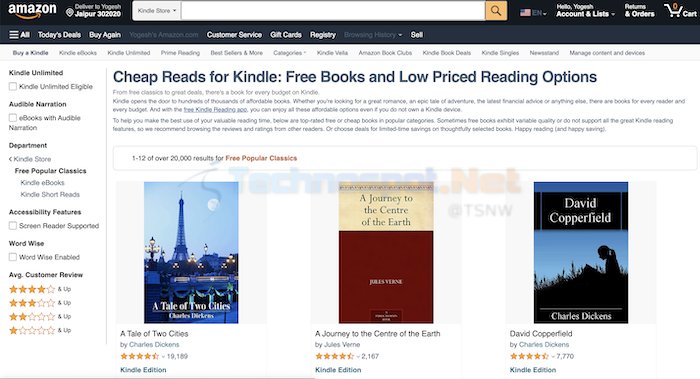 Another great website that deserves mention when it comes to sites offering free downloadable eBooks is Amazon. Here, you will come across a wide array of books. However, it is vital to understand that not all eBooks are free. Irrespective of your preference, you will easily find something of your taste here.
You must have a Kindle Unlimited membership to access the books available in the Kindle edition. That way, you can browse a wide selection of books without hassle. The collection of popular classics, business books, and adventure thrillers makes the website even more appealing.
The website is easy to use and has a simple interface. Even if you don't have a Kindle device, fret not! You can download the Kindle reading app for free.
7] Centsless Books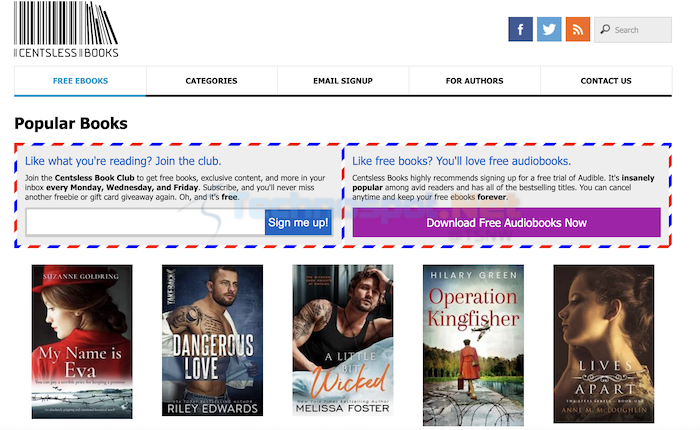 Centsless Books is quite different from other websites in this list. That is mainly because this website is dedicated to Amazon Kindle books. You will get a vast collection of free books on Amazon Kindle here. Now, you can get your hands on these free eBooks without much nuisance.
The website offers a wide range of books based on genres, types, etc. You can have your pick with simple steps. The site is easy to use and great for book lovers. However, some free eBooks might not be available if you do not have a membership of Kindle Unlimited.
Besides, the website offers an excellent opportunity for authors and publishers. There is an email signup form they can use to talk with site coordinators and launch the book on the site. That is a great way to make your book available to the public.
Conclusion
These are the top websites you must check out for downloading free eBooks. Remember that some sites might charge you after certain limitations are met. That is why you need to be careful while opting for websites.
So, what are you waiting for? Scroll through the website, take your pick and start reading now!