Love Green and want to go green on your Windows 7 Desktop ? Here is handpicked collection of Windows 7 Themes which will make your desktop super green.
Clearscreen Sharp Theme for Windows 7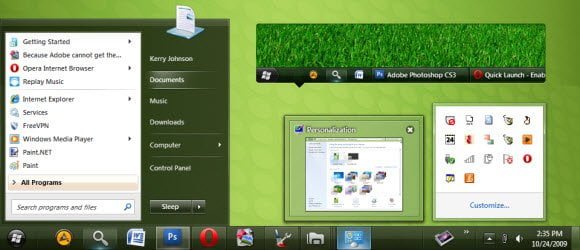 The best green theme we have found. The icons are very clear and the colour scheme chosen doesn't hurt the eyes. A must download.
Windows 7 Colours : Choose Green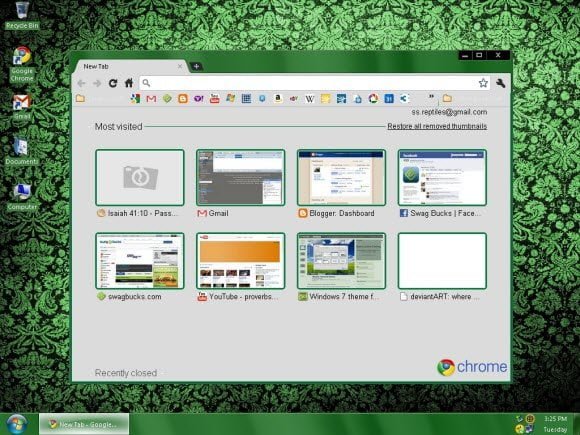 This theme comes along with several colour and includes a green theme also. You can install a matching Green Chrome Theme along with it. Download Windows Theme and Chrome Theme
Green Tea theme for Windows 7
This theme brings the taste of Green Tea into the Windows Theme. It has wallpapers with Tea Pots in the picture talking about the traditional style of tea serving. Download from here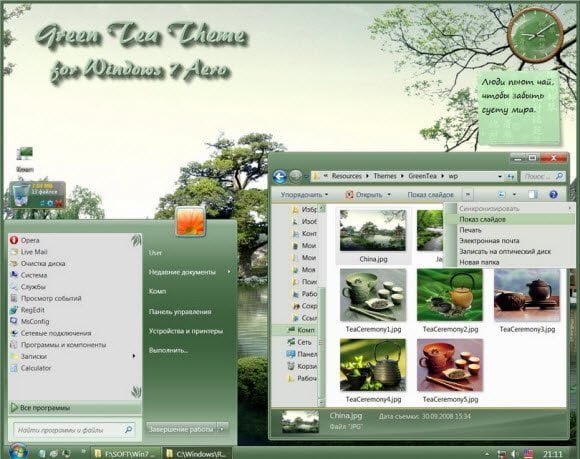 Mac OS X Green Theme for Windows 7
Love those icons and styles on the mac machine ? Crushy is just for you. It brings the soft green look and feel along with the icons used on Mac machine to Windows 7.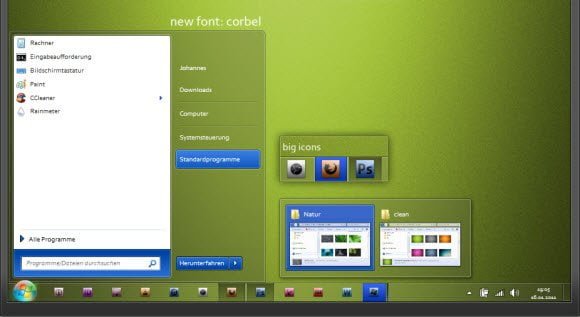 Green Poison Theme for Windows 7
The one who loves dark green and darkness. This theme is bit retro with dark green and glowing colours.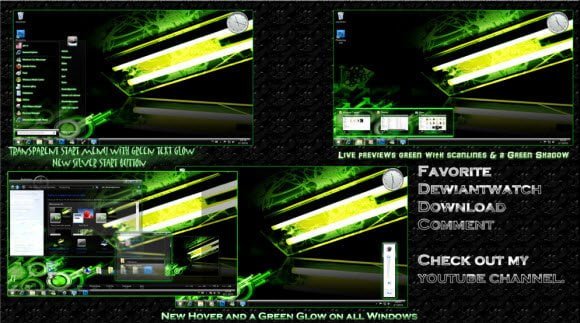 Download
More Colours : Black | Pink | Multicolour