I was checking out the post by sarahintampa on Channel 10 where she talked about Bing Wallpaper tricks and had explained how to download the image what Bing Home page that changes every day.
In Firefox the show image or save image or set as background image doesnt show up on right click. So the best way to download Bing Home page images would be
Tools > Page Info > Media  and Here you can see all the images loaded and just right click and save.
I have talked more on this How to quickly save all the images ( and other media ) of a web page using Firefox 3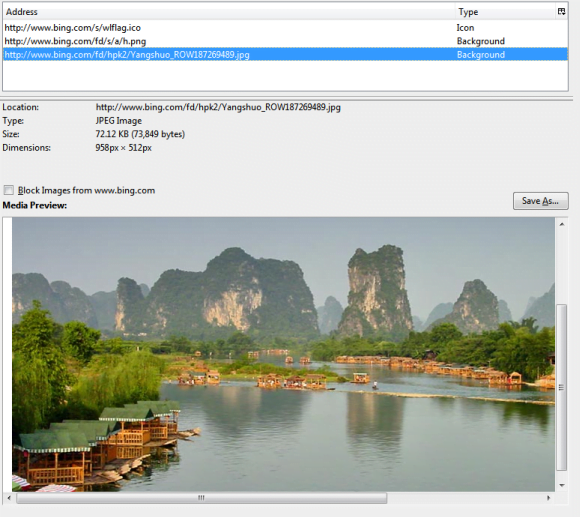 In IE I am seeing the image actually can be downloaded with just a right click.
And yeah Bing has got Wallpaper changer ( Details here ) but this is US ONLY feature. I wonder.