This FireFox extension, I had been looking for ages and oops it was last updated on 15th April !!!! Its again a FireFox extension which allows you to control your multiple downloads ( Resume or pause ) in FireFox just like other Download Managers  unlike just stop and start over which is the biggest disadvantage in case of FireFox internal downland support.
Infact You can download entire content on a web page including images and videos. Its even integrated with right click so all you do is right click and add it to download manager and it begins. You can always choose a different destination folder just in case.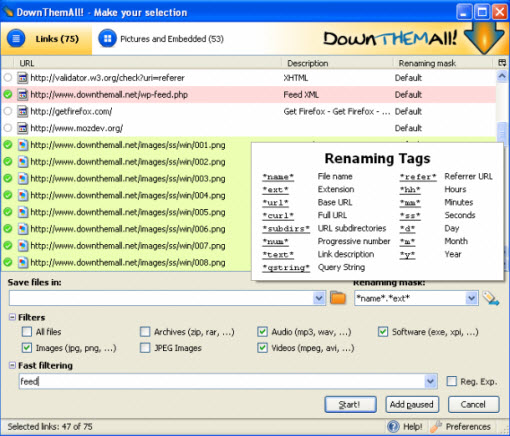 Updated: Another good feature of this is that it gets integrated with existing Download Popup of FireFox. Thus even if you do a normal download you will get an option to move it to Download Manager for FireFox Extension.
So if you wanna try just get the download manager for firefox now. Its also compatible with Firefox 3 latest release. Get the Download Manager
Related: How to use free download manager to get more out of it