If you are looking for online version of Nokia 78 manual download this PDF file which can be handy. You can just use it on your computer.
Picking up the line from Nokia on N78 model
The Nokia N78 packs a powerful range of technologies, including integrated A-GPS, with free Nokia Maps, WLAN and high-speed HSPDA 3G connectivity, a 3.2 mega pixel camera with Carl Zeiss optics, and support for microSD memory card, currently available at up to 8 GB, to store favourite music and media. The novelties of the N78 are geo tagging of photos and an integrated FM transmitter that allows music to be played on any FM radio, in a car or at home.
A snapshot of the manual :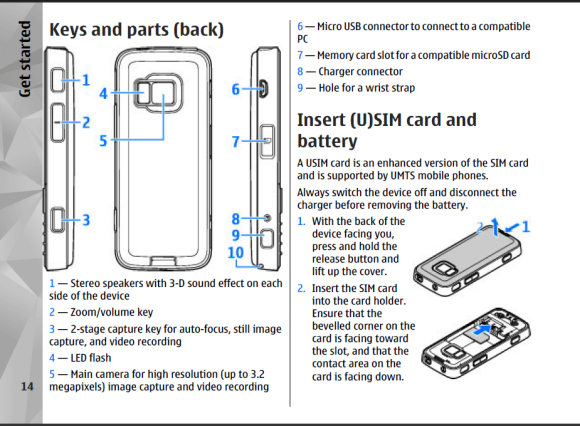 [ Via Jassp ]