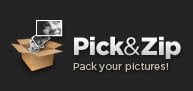 If you ever wanted to download photos from Facebook either from your own account or from your friend's profile? As long as you are interested in copying 2-3 photos, that won't require any special arrangement, simply right click on the Photo and use the 'Save image as' from the menu, but, if you are interested in downloading the whole album, this method could be time taking and boring as well. Here is another way, using which you can easily download the photos from Facebook, named as Pick&Zip.
Unlike Photograbber and Bloom this is an online tool, and hence no installation is required, simply go to the Pick&Zip page, and login using your Facebook username and password.
Later it will fetch your friend list, and the photos uploaded by them.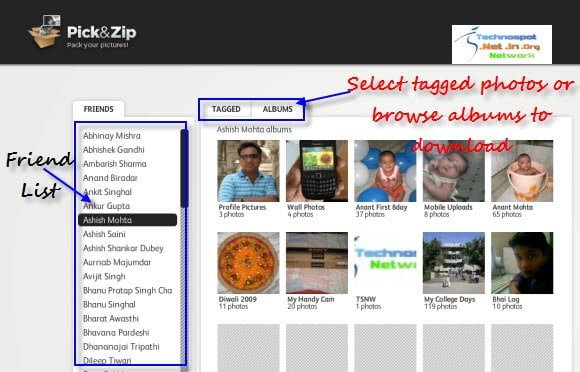 Now the steps involved are as below.
Choose a contact
Browse tagged and album pictures
Add pictures to selection
Download!
Once done with selecting the photos click on the 'download' button, and it will now ask you about the format, you can download either a Zip file or a PDF file which will have all the photos. You can choose to download photos from multiple friends in one go.
Pick&Zip is really a useful tool, downloading photos from Facebook is really very easy. Try Pic&Zip.