Lets do the new and talk about downloading in mass and not uploading all the time and Bulkr is the new app in the block to do it.
This application lets you :
Backup original size photos (including private) to your computer [ Only if you login with your Flickr account ]
Download up to 200 images from your photo stream,favorites,explored photos, Flickr search.
In case you don't want the stream, try downloading sets but limits remain.
You can preview your images and download resumes back if you have a problem with connection while downloading.
This is  Adobe AIR based application so make sure you do have air installed in your computer. After you launch the application for the first time you would get option for either connecting to your Flickr account or make a search.  If you choose to login to Flickr you would be able to download all your private and public images from there.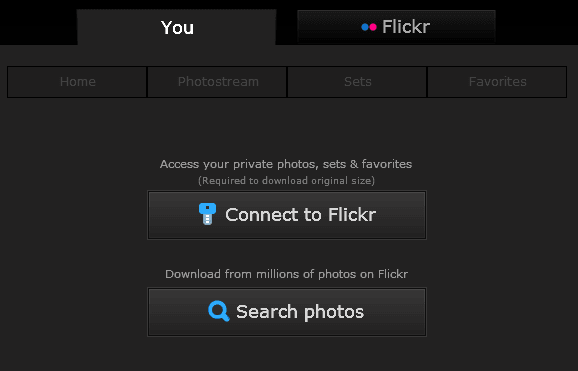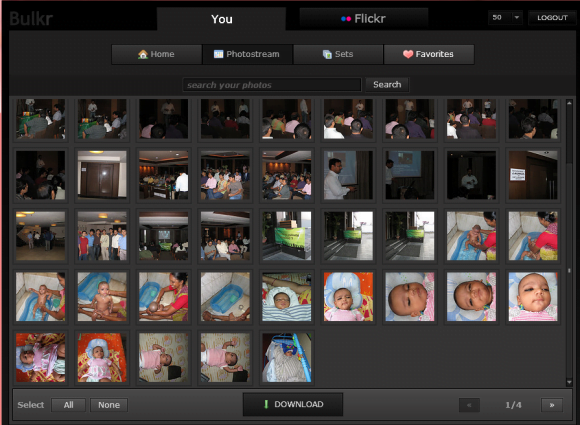 Grab your own copy of Bulkr from here