Ashish has already posted about the Graph papers and the printable ruler which you can simply download them for free and print as many as you want.
Now, here is another online resource, Printable Paper, which has more than 500 papers like, Music Paper, Columnar Pad Paper, Dot Paper, Penmanship Paper, Note Paper, Printable Calendars, Printable Games, Printable Budgets, Score Sheets, Storyboard Template, Letter Paper, Legal Paper, Ledger Paper etc.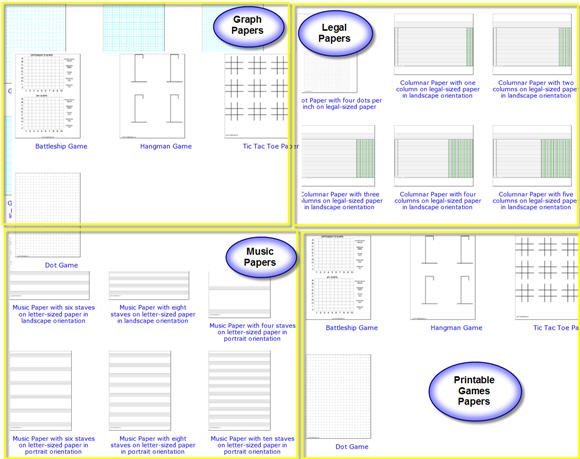 You can browse through the categories using the panel on left hand side of the page. There is a search box too. Simply click on the paper you like, and later you can download the PDF file for the same.
So no need of buying those printed papers now, also saves the time you go for hunting those specific papers from one stationery shop to other.