TV serials and shows of your favorite program is something you always like to watch no matter how many times you had already watched it before. But once the show is over you cannot get it repeated unless you had stored or recorded them.
Now many services are providing you with option of setup boxes to store your favorite tv channels but still you have a limit. An option to all of this is TED ( Torrent Episode Downloader ). If you had used torrent you know what it is but TED is something more then downloading TV shows from peer network.
The software application of TED allows you to search TV Shows by name and ultimately download it. Once you select any of the TV Shows it gives you good description of what the TV show is about with a nice picture that symbolizes the show.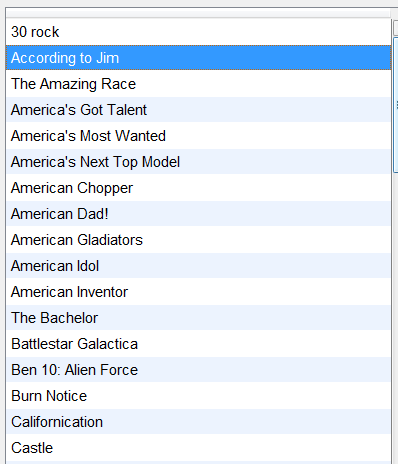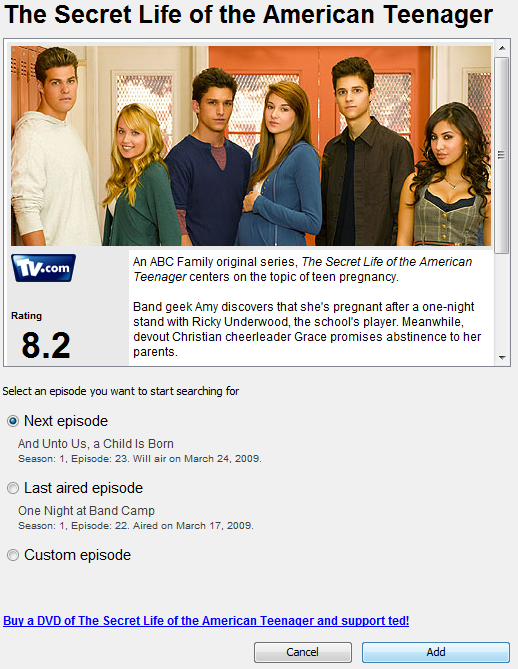 One of the most noticing thing here is rating and option to start searching for Next episode, last aired episode or if you want a particular show, choose custom episode. Once you add the show to track, it appears in the TED application list.
This list is where yo can find availability of the shows for the program. You can right click on any of the show added and check the availability of the episodes.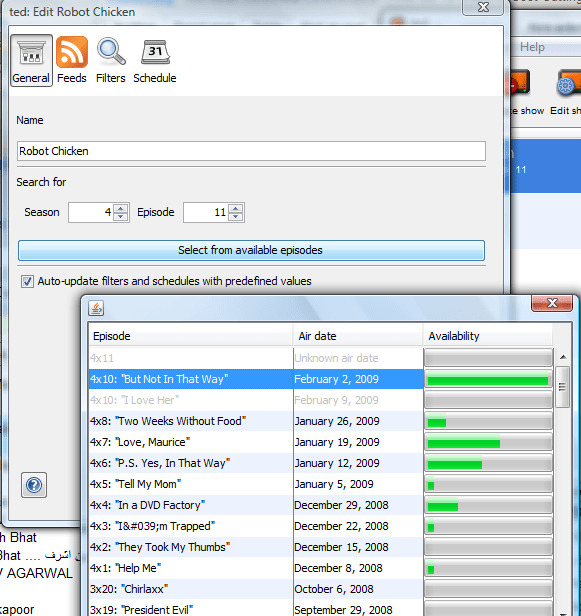 Once the episode is avilble for download, you can download using  torrent clients like Azureus, uTorrent, Tomato Torrent, Transmission or any other torrent client. I would recommend you to try TED once if you are really into TV and want to watch your favorite shows any time you want.
Related : Watch and Record TV shows from the browser