Glass Notepad, created by Theking9794, is the old notepad on which Aero theme has been applied. This way it looks closer to Vista and Windows 7 application than windows 98 family.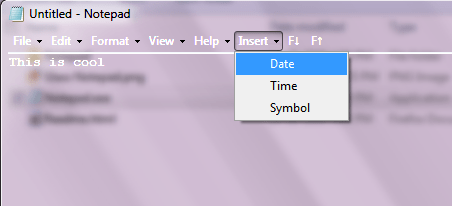 Apart from the sleeky look you also get an extra option of Insert menu there. This option can let you insert time. date or any special characters you want.
Also it ads the word count, letter count, column number, line number and mouse position display at  the bottom part of the glass notepad.

Download Glass Notepad Via  Addictive Tips
Related : Install and Run Windows 7 Calculator in Windows Vista