Whether you are creating a poster, or movie, adding subtitles, covers, or credits, Best Hollywood Movie Fonts come in handy to articulate your ideas precisely.  The posters from Star wars to Jurassic Park are unforgettable because of their fonts. If you are looking for the best movie fonts, you've come to the right place! We have shortlisted the best Hollywood Movie Fonts, which are perfect for covers, titles, and posters.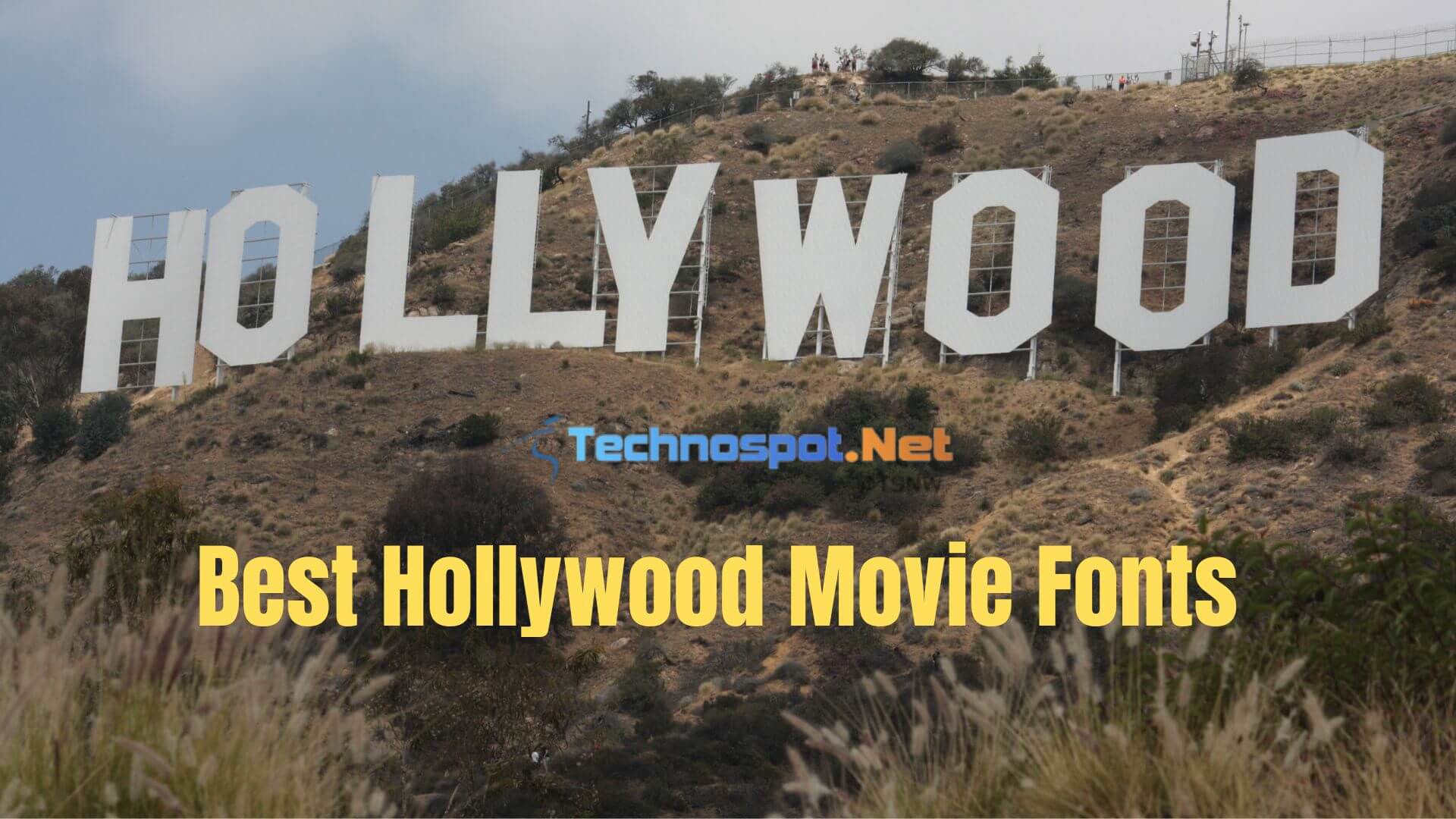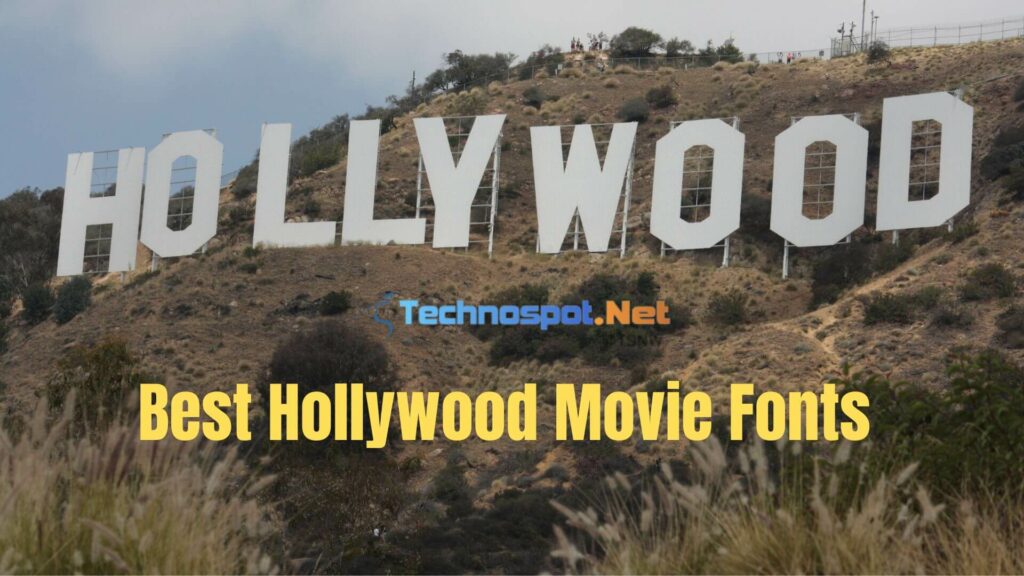 Best Hollywood Movie Fonts You Can Download
Firstly, Let's look at the best and most attractive Hollywood Movie Fonts. You may choose the one that fits best with your idea.
The Hills
Las Enter
Carlotte
Lemondrop
Showtime
Let's dig into what makes them worth checking out!
1] The Hills
How about a well-balanced font that is perfect for logotypes
If yes, then The Hills is a must-check on your list.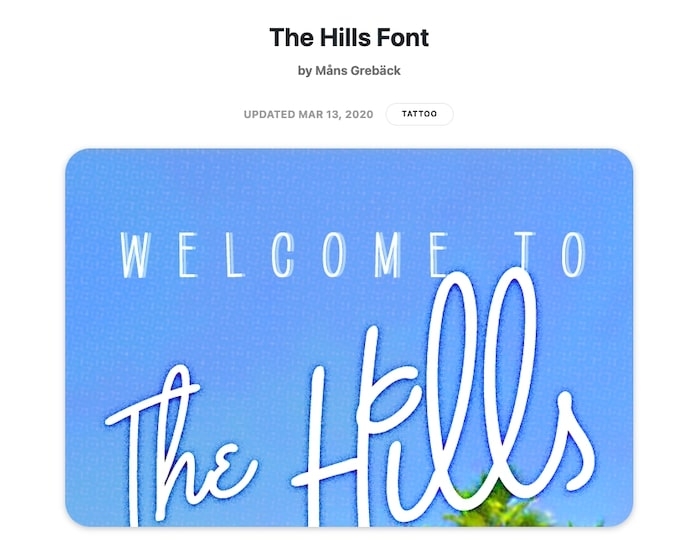 The Hills are suitable for teen-telling tales and logos. Its curvy design on the edges brings your back to the vintage summers. Talking about the weight, it has an average medium weight with multiple language support. Moreover, it consists of 367 glyphs. The unique style lets you create beautiful web designs.
It includes capitals and lowercase letters, numerals, currency figures, and many other glyphs. This Hollywood movie font is apt for branding, cards, logos, and minimalistic design.
2] Las Enter
If you are searching for the most impactful Hollywood Movie Fonts, add Las Enter to your collection.
This high-quality typeface with neon effects and multilingual support is ideal for slogans and titles. Mans Greback handcrafted the font to showcase a modern and aesthetic neon effect. Las Enter has an underlining impact that helps to grab the viewer's attention.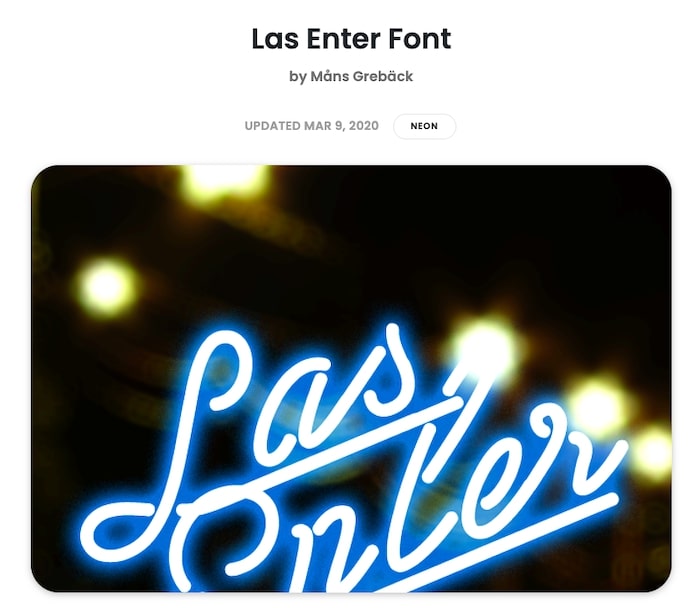 This font has been mainly used to create eye-catching slogans through its neon and underlining effects. It is the first pick of designers to give their artwork an ambient style. Moreover, you can use this font for branding, designing, creating game titles, or making your project attractive. Overall, Las Enter is an awesome Hollywood movie font; artists recommend it for creating posters and labels.
3] Carlotte
The following Hollywood movie font on our is undoubtedly a perfect choice for graphic designers looking for the best movie fonts of 2022.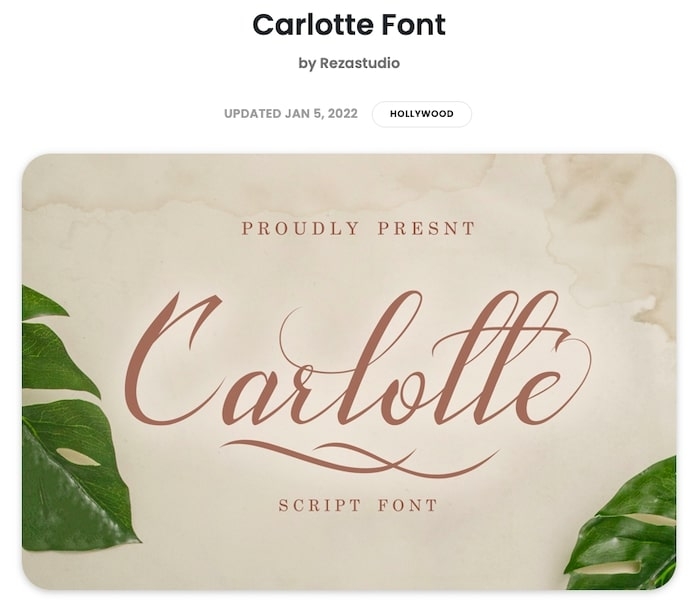 Carlotte is a retro font based on casual and relaxed handwriting. The hand-inked font offers numerous characters for your project. Apart from the design, it has over 179 glyphs. It allows you to create designs with a handwritten theme.
The font style offers numbers, currency symbols, and punctuation. It is a signature font that suits best for covers and movie posters. Moreover, you can also use the font for branding, social media content, and package design. You can use it anywhere where you want to add a handwritten touch. What makes Carlotte stand out is the support of over 100 languages!
4] Lemondrop
If you are working on an assignment or creating designs with children, Lemondrop is the ideal font!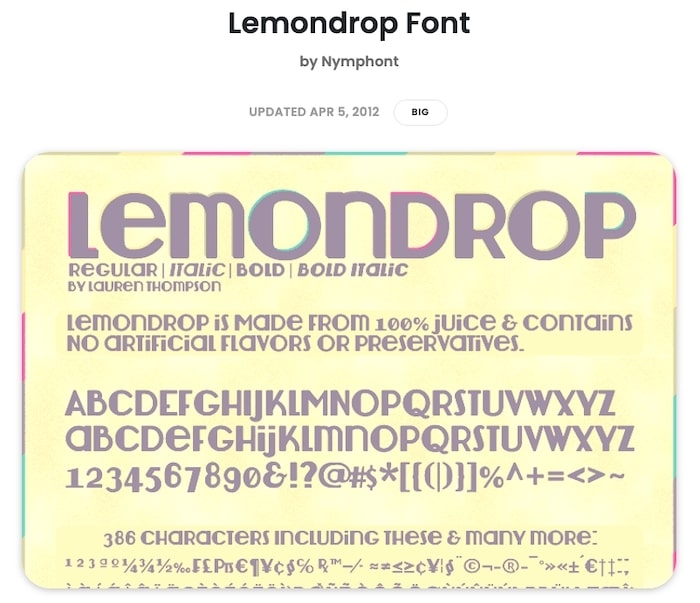 Want to create a project that needs some striking text? Look no further than this beautiful font by Nymphont. Apart from the regular theme, It offers multiple bold, bold-italic, and italic writing styles. You can combine these three distinctive styles to create something unique.
This font is ideal for displays, logos, assignments, branding, and apparel. You can also use this font for creating a project with children as the target audience.
Moreover, you can also use it for creating presentations and Instagram posts. The eye-catching characters make it ideal for creators that want the quirkiest font.
5] Showtime
Are you searching for the best Hollywood movie font? Well, it's Showtime!
Showtime is the perfect choice for designers who want to create an attractive movie poster. Inspired by a retro-movie theme, ARRF designs created this typeface. This font is ideal for creating modern posters with a classical art approach.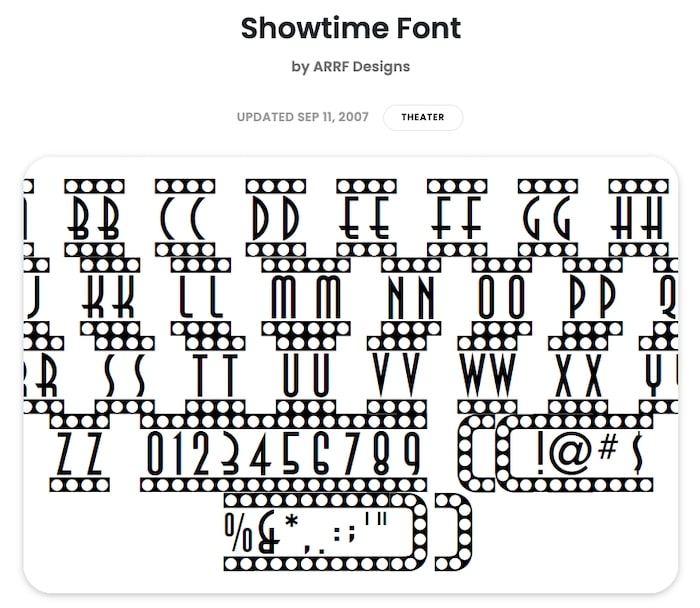 If you want a versatile movie font with an alluring vibe, then Showtime is what lets you do that. Since It has elegant and straight lines, this typeface perfectly fits movie posters and titles.
However, the font has only 64 glyphs and 97 characters.
The Conclusion
For professional creators, the proper font choice contributes a lot to creating the finest projects. You can use these five best Hollywood Movie Fonts to make your designs the best. However, we recommend Showtime and Carlotte for their unique design and multi-language support.
Using Las Enter will also be a great option, exclusively for creators who want to create attractive headlines. So these were the best Hollywood Movie fonts. Let us know which font you think is the best- leave a comment below.