Windows Essential Codec pack is a collection of files which lets you play Audio CDs, DVDs, (S)VCDs and XCDs on the fly, and it adds support for 3GP, AAC, AC3, APE, AVI, DivX, 3ivx, DAT, h.264, x264, AVC, Nero Digital, DTS, FLV, FLAC, HD-MOV, MPEG-1, MPEG-2, M4A, MPC, MP3, MP4, MO3, MOD, MKV/MKA, MTM, OFR, TTA, OGG/OGM, S3M, Vorbis, VOB, WavPack, ATRAC3, XviD, XM, WV, and UMX. required by media player needs in order to play back many different kinds of media.
It supports Windows 7, Windows XP, Windows Server and Windows Vista.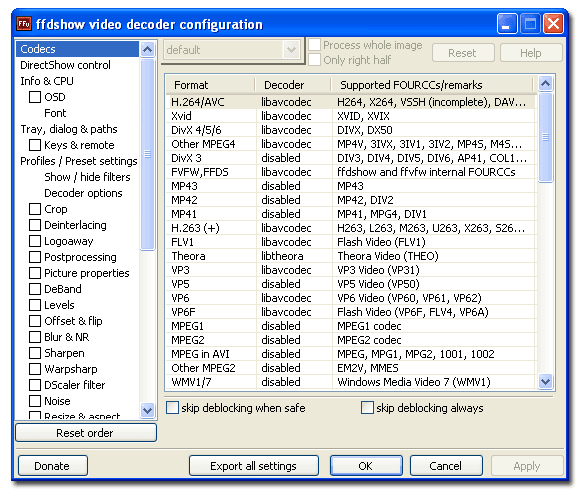 it's free (yey!) and it's user-friendly (I.e., click-click all done!) it keeps your computer up to date with the latest codecs (don't get left behind) and it's 1000% spamware / adware / spyware / scumware free (yey!)
It also includes a copy of Media Player Classic, a simple, much like the first versions of Windows Media Player. This is essential in case you have different format files and you had been looking players which can play them. No need now. Just install this and you will be able to play all those file formats in your media player itself..