Windows 7 holds the next media player version 12. You can download this version ( Thanks to Devian Art people ) and run it on Windows Vista. Its not available as a separate download but it had been extracted from Windows 7 builds and works on Vista. This might not work in XP  but you can try at your own risk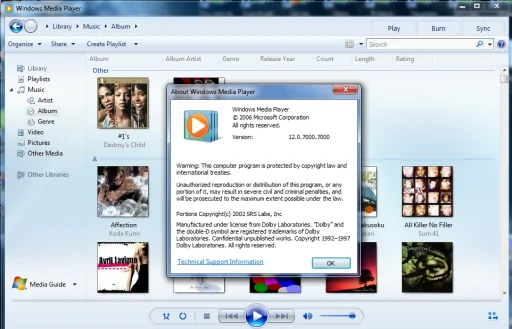 You can download from here  for this . Make sure you follow the instructions clearly and create a restore in your computer. This way you can be sure nothing goes wrong with your current version of Windows Media Player.
Backup  wmploc.dll from C:WindowsSystem32
Backup  Windows Media Player folder from C:Program Files
copy wmploc.dll from downloaded files  in C:WindowsSystem32
copy Windows Media Player folder from downloaded files to C:Program Files
This has been taken from the Windows 7 build i.e. Windows Media Player 12.0.7000.7000 original files from Windows 7 Build 7000.