Windows Phone has its own advantages when it comes to look and feel. Live Tiles, Metro Style, Personalized Facebook and Twitter experience and so much more. If you happen to have an iPhone or a Nokia Symbian Phones, the developers at Devian Art have you covered. Below are two themes which are basically shells or launcher which brings you very close to Windows Phone User Interface.
Windows Phone 7 Theme for Nokia S60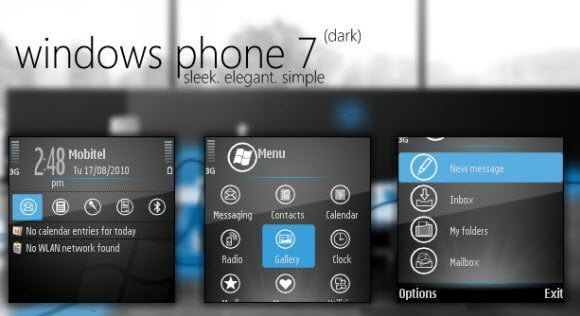 This theme is for S60 Nokia Phones which brings in the Metro Style Icons inclined to business class look. It comes in dark version and can be downloaded from here
Another Symbian Theme which looks very close to the metro UI.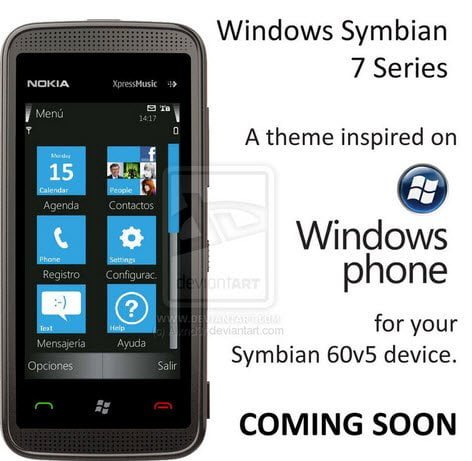 These theme is for Nokia Symbian Phones and is still in work. It brings in the Live Tiles and can launch apps. Check if it is available from here
Windows Phone 7 Theme for iPhone :
The theme for iPhone is pretty close to the Metro UI of Windows Phone. It has the live tiles for Call, Contact Book, Messaging, Email etc. A word of note here that these themes don't change the complete OS but its only a layer. This means when you tap on call button it will launch the iPhone Call interface and not the Windows Phone call interface.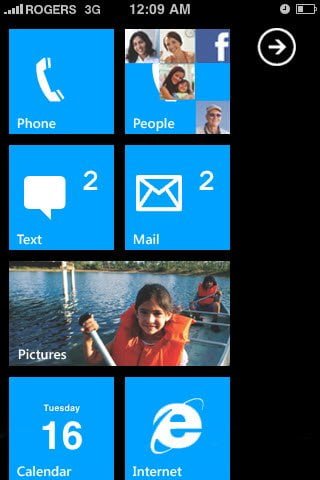 Below is a video which demos how the theme works when installed. This is for sure that you need to have a jail broken iPhone to install it. You can get the theme folder and SHH into your Phone/iPod.
You can download theme for  iPhone here | Related : Got Windows Mobile 6.5 Yet ? Get the Windows Phone 7 theme from here and another one from here