Downloading torrents can be a complicated process. It would be of great help if you could directly download torrent content. Luckily, some services allow you to download torrents directly without downloading a torrent client. There are many benefits of torrent-based file sharing over traditional file sharing methods.
What Is A Torrent?
Torrent is one of the easiest ways for transferring files to other people. It is a method of distributing files over the web. Many of us use torrents to share files. Torrents don't work like traditional file-sharing services; torrents are decentralized bits of files that are then combined and downloaded to your Windows 11/10 PC.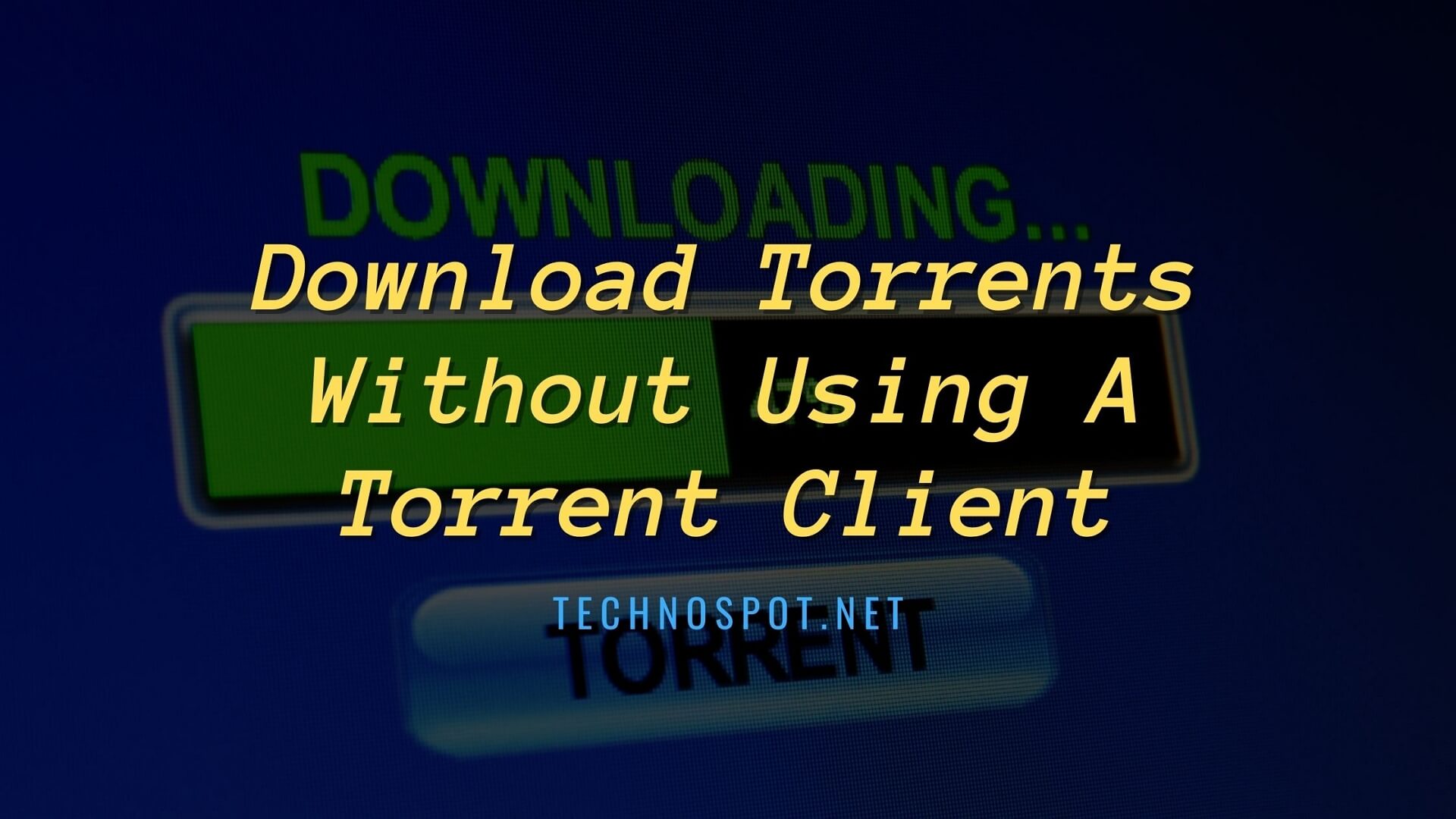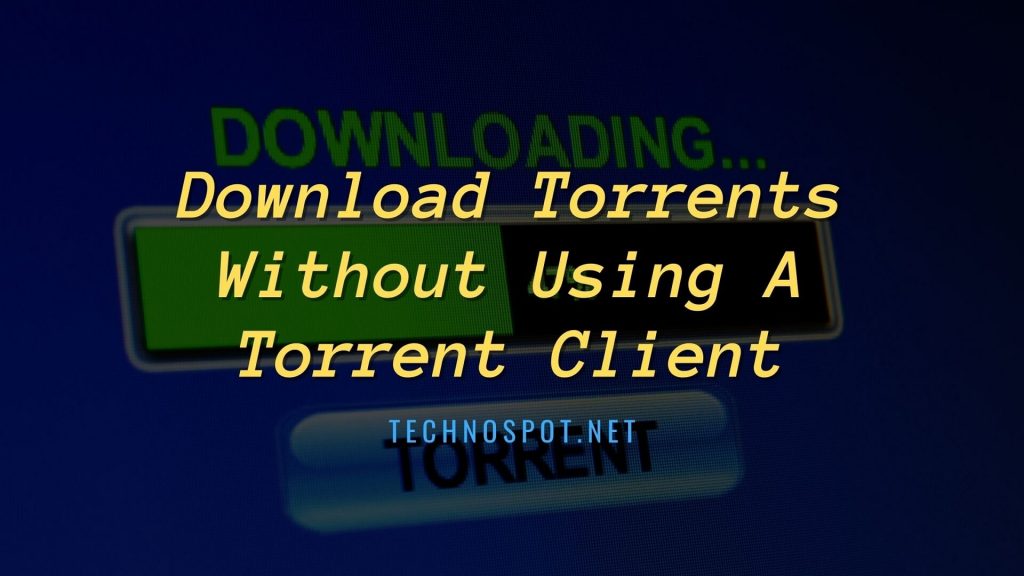 How to Download Without Using a Torrent Client
There are three ways to download torrent files directly without using a torrent client.
Download using an online torrent client

Using a torrent downloader browser extension

Downloading torrent files by using File Download Manager
Generally, for torrent download, you must have a torrent client installed on your computer. But you need not worry about that because some sites offer you to download torrents on the cloud and then to your computer or mobile at high speed. Here are some of these sites: 
Zbigz

WebTorrent Streaming Browser Torrent Client

TorrentSafe| Anonymous Cloud Torrent Client

JSTorrent Lite

Filestream.me
1] Zbigz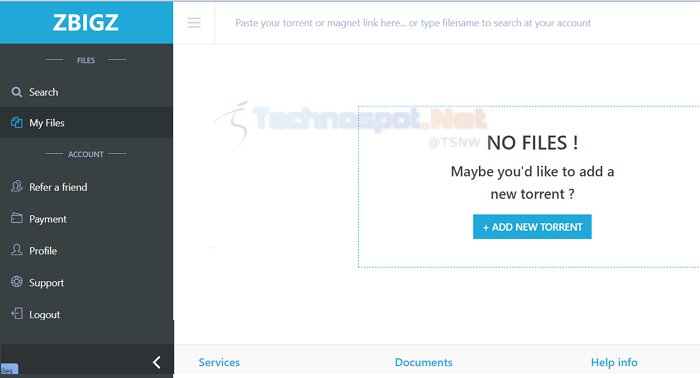 Zbigz supports downloading torrents in the cloud. Zbigz is a cloud storage service that allows you to directly download any torrent file quickly using a browser or internet download manager. Instead of waiting for good download speed over a peer-to-peer network. You have to add the desired torrent link on Zbigz to download the torrent on your cloud storage. 
Once the torrent content is fully cached, you can download it from the Zbigz servers, with resume capability. In general, Zbigz servers are fast and offer high-speed torrent caching, but your download speed may vary according to your connection speed and account type.
Zbigz offers three kinds of file storage services. 
Unregistered free version: It allows you to download files with resume capability. To download your cached files, you need to keep an active session. It lets you stream online audio and video torrents. It gives a download speed of 150 kbps, limited storage of <1 GB, and 1-2 simultaneous downloads.

With a registered free version, you can get a personal account to keep track of your downloads. Registered free services also offer limited storage of <1 GB, a download speed of150 kbps, and 1-2 simultaneous downloads. 

With the premium version, you can unlock these storage and download restrictions along with other features.
2] WebTorrent- Streaming Browser Torrent Client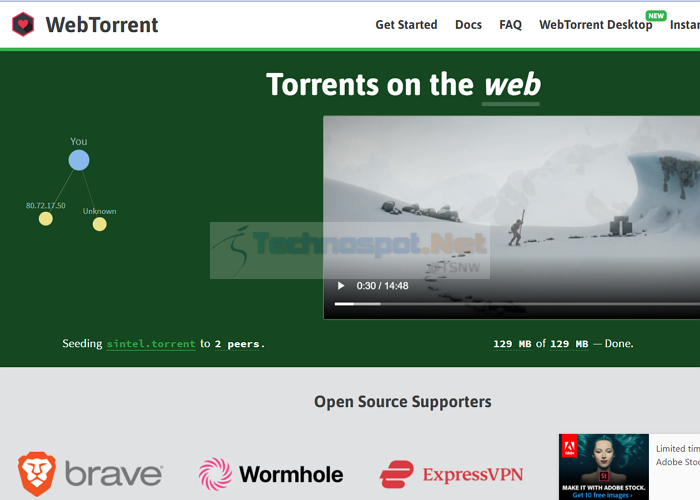 BitTorrent and browser integration specially create WebTorrent. It is pretty helpful, and you can use it in most browsers. It is slightly different from traditional torrents as it uses WebRTC as a transfer protocol. Many service providers were impressed by this technology and use it for their video streaming sites and easier file sharing. 
WebTorrents Instant.io is the most commonly used primary client. Instant.io is easy to use and allows you to download torrents from the repository or share a Torrent with others. You need to paste a link for the torrent into the search box and click download or browse for a local torrent file with the Choose Files button.
βTorrent is another feature-rich WebTorrent client. βTorrent allows you to choose files, set your downloading priorities, or seed files to share with others.
You can use it without installing separate software or without registering an account. A drawback with WebTorrent is that you can only connect to other WebRTC, which must be supported and enabled in the browser. WebTorrent can not communicate with standard clients by default because communication between peers relies on WebRTC.
3] Torrent Safe | Anonymous Cloud Torrent Client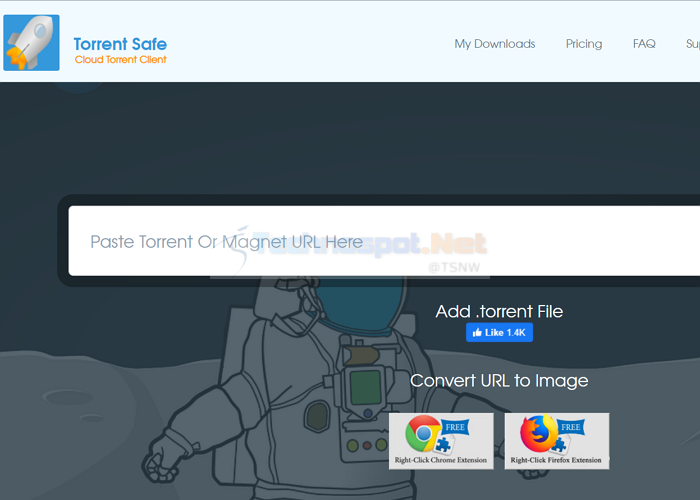 Seedr introduces us to several cloud downloading services. For example, Put.io is one of them. It is a cloud storage service with dedicated BitTorrent support and does not offer a free trial. In addition to torrents, you can also use them for download from YouTube. It caches torrents and saves them into the user's private storage. It integrates with many other services and apps, including Chromecast, Roku, iOS, and Kodi. 
Other Cloud downloaders such as Premiumize. I have additional features where you can download many other things other than torrents. It is a premium service that supports Usenet downloads and can download files from many file-hosting services. It can integrate with several apps, services, and devices.
4] Torrent Tornado for Firefox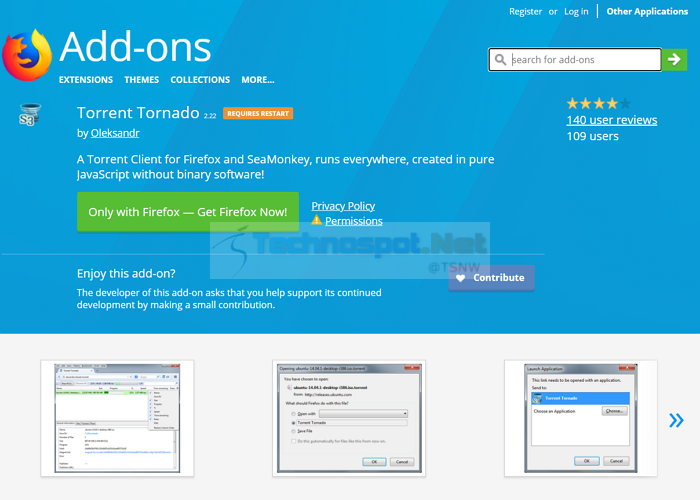 For downloading torrent files, if you are using Firefox, you can install Torrent Tornado on it. It has a user-friendly interface. Torrent Tornado can download torrent files using .torrent files, HTTP URLs, magnet links, FTP URLs, or torrent hashes. At the dashboard of Torrent Tornado, press the "Add new torrent" button to add the source of the torrent, and it will start to download the torrent files.
5] JSTorrent Lite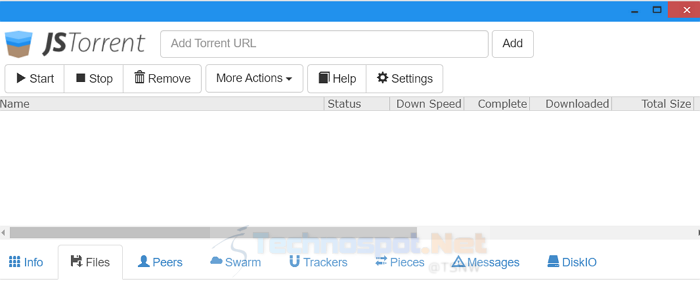 JSTorrent Lite version is cut down or free from the paid Chrome app version and has limited features than it would otherwise be. The most significant restriction with it is a download limitation of 20 downloads. An easy way around this is to uninstall and reinstall the JSTorrent extension on your chrome to reset the counter.
It accepts both magnetic links and remote torrent files. It also has the feature to stream video files at the time of downloading. Select the file, press the Files tab and click Stream to open the video player window. Speed limit setting is not available on this free version.
6] Filestream.me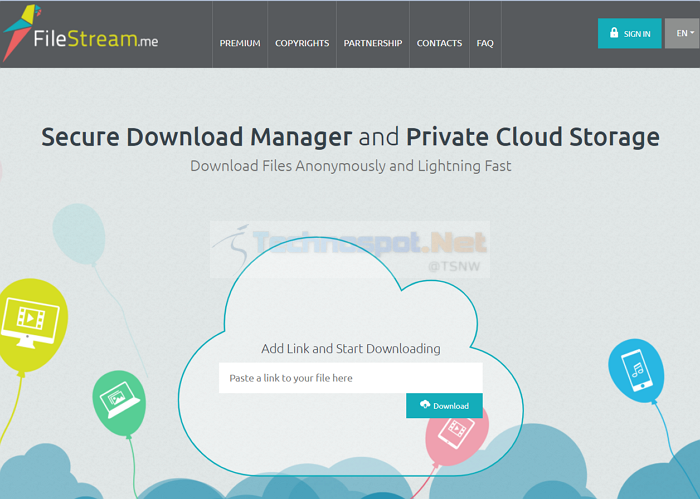 One of the best cloud storage services provides free unlimited personal, private and secure storage without limits. It offers a secured encrypted SSL connection for your storage, and you can download your data at high speeds. You can download files from the internet on virtually unlimited bandwidth, giving you access to restricted URLs. 
Secured storage feature provides complete security and privacy to your storage even if their staff can not access it. In addition to caching files from popular file-sharing services, You can cache files and torrents from popular sharing services. You can cache a single torrent of up to 1 GB and from selected file-sharing sites up to 5 GB monthly. In addition, even the free version offers you infinite file storage duration, SSL encryption, user anonymity, unlimited torrent downloads, and much more.
But free users don't get resume support for multiple files download and zipped folders. They also experience limited downloading speed, and to remove these restrictions and get some additional features and allowances, you can upgrade to a paid subscription plan.
Is Torrenting Legal?
Yes, the act of torrent downloading is legal in most places. The file to be downloaded shouldn't be protected and illegal. It is just one reason torrenting can be dangerous, so you should be sure that you aren't downloading any copyright files that can get you in trouble. You can also use a reliable VPN when torrenting to stay protected from the dangers of torrenting. 
Is Torrenting Safe By Using VPN?
Yes, it's safe as a powerful VPN will encrypt your data and hide your IP address keeping you anonymous to increase your safety significantly. With proper encryption, your data remains safe from hackers and can't be misused. When your IP address and torrenting activities are hidden, no one can uncover your identity or target you to see what you're doing.
All of the above-given ways are pretty effective, quick, and safe to use. No expensive server equipment is required to send files to several people at one time using low-bandwidth networks to download large sets of data. You can download desired torrent files without downloading any torrent client. There are many ways available for you to use a browser for downloading torrents.