A nice surprise in Gmail when I logged in now is that we can drag and drop messages into labels and also Labels into Messages.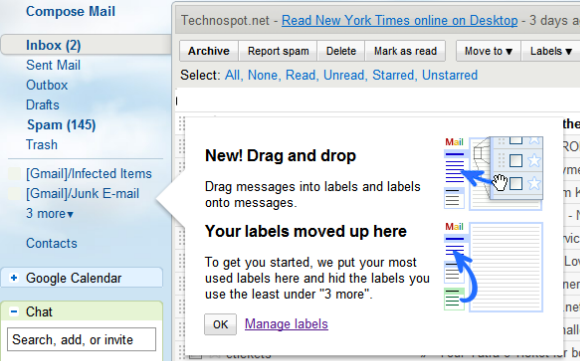 This makes usage of labels now more productive and you don't have to worry about selecting messages and then applying some labels or removing from them.
Also Labels had been moved up with most used labels are on Top right below the Trash labels. Also the labels we don't use much are available but hidden.
So did you notice this feature yet ?