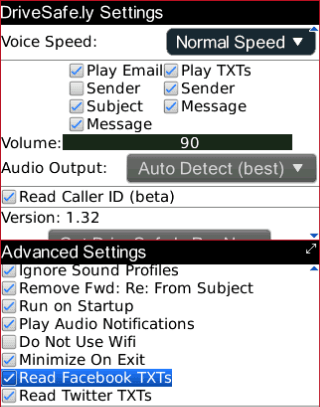 DriveSafe.ly App for Mobile application is perfect solution for getting your emails and sms read while you are driving. This helps you in distraction and safe drive to your destination. on its recent update few incredible features are introduced :
Reads out the number calling you.
Reads out Facebook and Twitter mentions.
Activates Automatically when connected with Bluetooth.
Apart from this few GUI changes are there which includes on and off icon change when you look at it without opening.
The caller id is still in beta and it doesn't not read out the Caller name which for many of us will not be useful if you are not good with numbers.
You can read our full review here.