Windows 10 comes with an inbuilt feature of a WiFi hotspot. You can create a virtual router and let you connect multiple devices. It makes it easy to share an internet connection from Ethernet or Wi-Fi. In this post, we will share how you can create Windows 10 wifi hotspot using Connectify. If you are still using Windows 7, it works on it as well.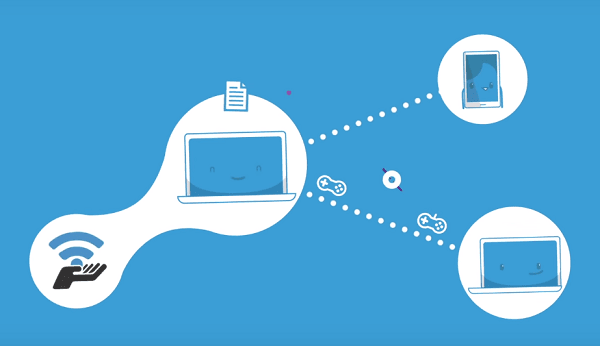 Create Windows 10 WiFi Hotspot using Connectify
The software is more useful on Windows 7 as Windows 10 has this feature inbuilt. Even then, the software offers features that can be useful in Windows 10 as well.
First of all, download/purchase a copy of Connectify from here. The free version doesn't let you change the wifi name; else, it works fine. The paid version offers more features. Install it when done.

Once done, the Connectify icon will show up in your system tray. Double click it. Connectify Hotspot PRO / MAX can turn your computer into a wired Ethernet router. This lets you share your internet connection, including WiFi or 3G/4G (PRO / MAX only feature), with an Ethernet-only device. Once you install and activate your Connectify software, follow these simple steps:
Click on Wired Router or Wifi Hotspot
Select the internet connection you want to share
Setup name and password
Click to Start Hotspot.
When sharing an ethernet adapter, make sure to select an Ethernet adapter.
It is similar to the steps which I wrote on connecting Blackberry  WiFi.
Connectify Features:
1] Bypass Device Restrictions when Connecting to the Internet
Connectify Hotspot makes the Internet traffic look like it's all coming from your computer—even if it's coming from connected devices.
2] Boost Your Wi-Fi Range Instantly with Wi-Fi Repeater Mode
Extend the range of your existing Wi-Fi network using Connectify Hotspot MAX. It is the only true Wi-Fi Repeater software for Windows.
3] Bridge Connected Devices to Your Home Network
Your game consoles and all of your other devices appear to be on the source network. With Hotspot MAX in Bridging Mode, you can get your Playstation, Xbox, Nintendo, and other gaming consoles working on your home network instantly.
Let us know how the software worked for you.