Facebook Toolbar for Firefox (available for Internet Explorer as well) is a really quick and easy way to manage your Facebook account. If you are a heavy Facebook user, you probably need this toolbar for sure. Using this add-on allows you to easily access all the Facebook photos, events, friends, inbox etc. from one place.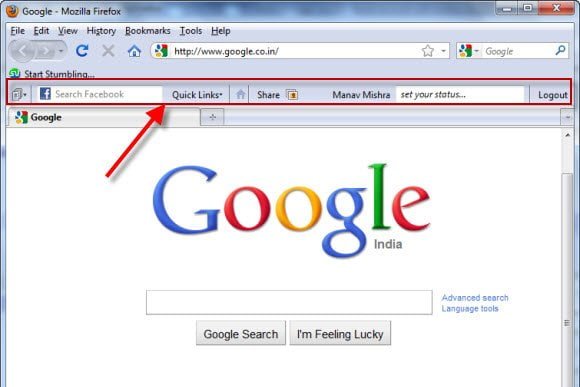 Here is a snapshot of the image, which displays as the welcome screen after installing the Facebook Toolbar; this explains all possible operations with of Facebook Toolbar.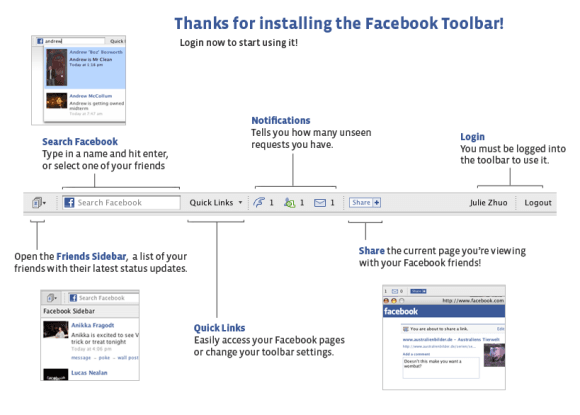 This would have completely explained you all the features of Facebook toolbar. So, if you too wanted a quick way to manage your Facebook account, go ahead and grab this add-on for your Firefox or Internet Explorer.
You can get the download link for both from this Facebook page.