Here is another new addition to my favorite Android apps, ZooShaker Animal Sounds is a free Android app. As the name itself says, something related to Zoo, yes, this Android app could be damn helpful while teaching your kids about the animals, and the noise they make.
It has a Photo Gallery like interface; just select the photo of an animal, and shake you phone to hear the noise made by that particular animal.
Have a look at the app snapshot –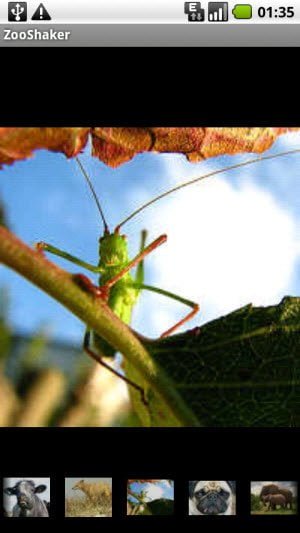 A damn simple application, as said earlier as well, simply select a photo, and shake to listen the noise of the animal. ZooShaker Animal Sounds comes with over 25 animals to choose from.
You can also visit the Kids Stuff to find more applications which are helpful for Kids.
Visit the ZooShaker Animal Sounds page in the Webstore