Uploading Photos to Facebook from browser is a bit of pain specially if you have multiple accounts where you want to upload pictures. For example my recent visit to Singapore had pictures which I can share with family and over our Facebook Page which is used to share official pictures only. Now for doing that I need login to them twice and do all those stuff.
Easy Photo Uploader for Facebook is windows based application which allows you to :
Upload to multiple account once you have configured your account with it.
It also adds "Send your photos to Facebook" context menu which appears once you select single or multiple photos and right-click.
You can create new album or choose an existing one.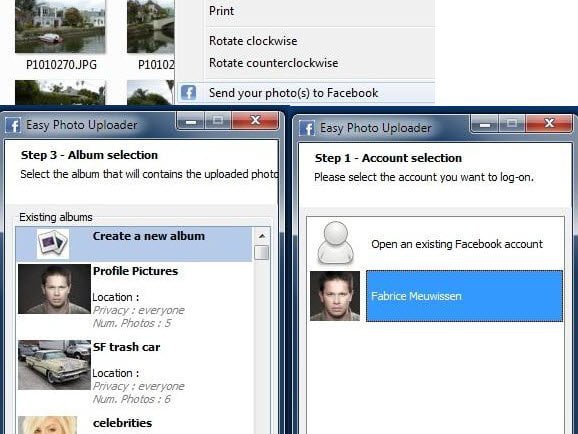 One feature which I would love to see is posting of pictures on features which are common to all the Facebook account like Profile and over wall.  I am not sure if there is limitation from coding point of view but having this feature comes very handy. Not always We like to post it in a particular or new album.
Download | Related : How to download photos from Facebook Album