Fix Picture is an awesome online tool to edit photos online, it has almost all the edit options, and handful of amazing effects.
No sign-up is required at all, simply access in browser and choose the version you want to use, it has two versions –
HTML Version, as shown below,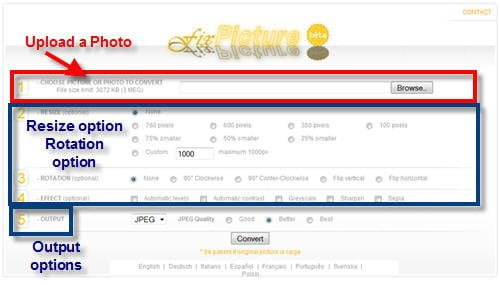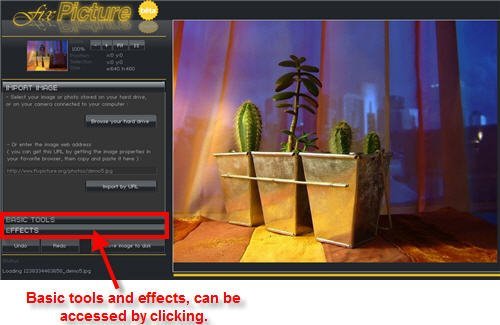 Flash version is more interactive,  and has more effects, as compared to the HTML version.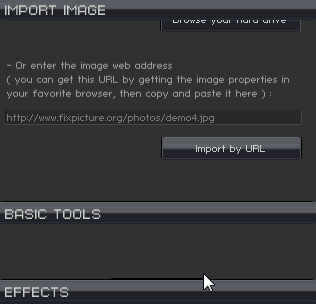 fix Picture is one of the best online tools for image editing, simple interface, and works perfectly fine and fast enough. I loved using it, how about you, do tell us.