Google recently launched a new service, Android Device Manager,  which allows you to track your Android Phone or tablet. This is very similar to Find My Phone service available for Apple device and Windows Phone which is also used when your phone gets lost and you need to track it.
Even though Finding lost mobile phone is still the most difficult past because one stolen, the first thing the thief does it take out your SIM card and hard factory reset. However these services still give you a chance to track it if you it's not too late.
How to Enable Factory Reset Option
Go to Android Device Manager webpage and see if your device is listed. You may have to select the device from the drop down if you own multiple devices.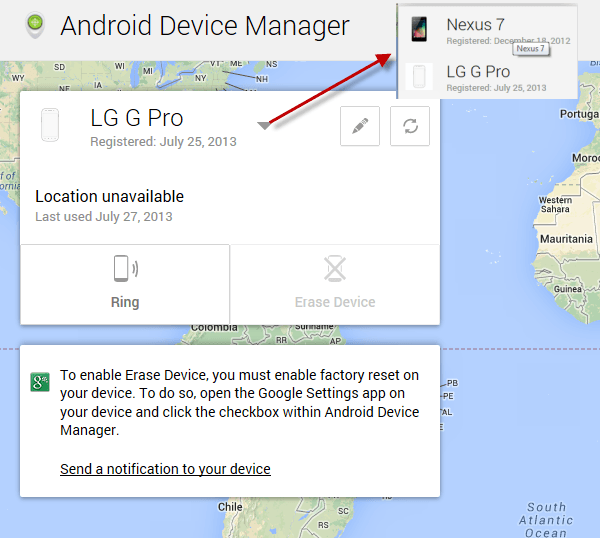 Once you do that, the Erase Device option is not ready to avail. Instead you will only have Ring device and location details. Also an info bar clearly says "To enable Erase Device, you must enable factory reset on your device. To do so, open the Google Settings app on your device and click the check box within Android Device Manager".
To enable the Android Device Manager on your phone or tablet, make your phone ring once or at least try to find its location. Once it does that, you will have a new notification on your device which will say — "Android Device Manager. Setup remote factory reset".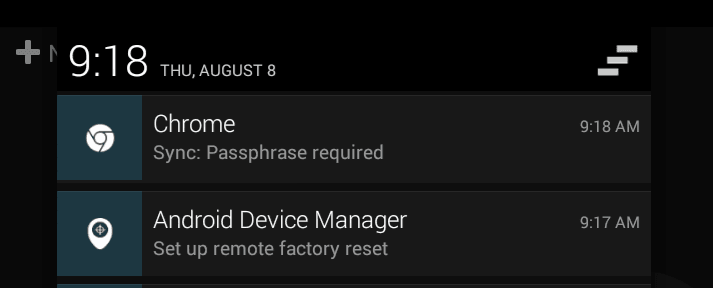 Tap on it, on your device and this will open up the Android Device Manager. Oddly this looks like Webpage option and not settings in the device itself.  Tap Activate button to enable it.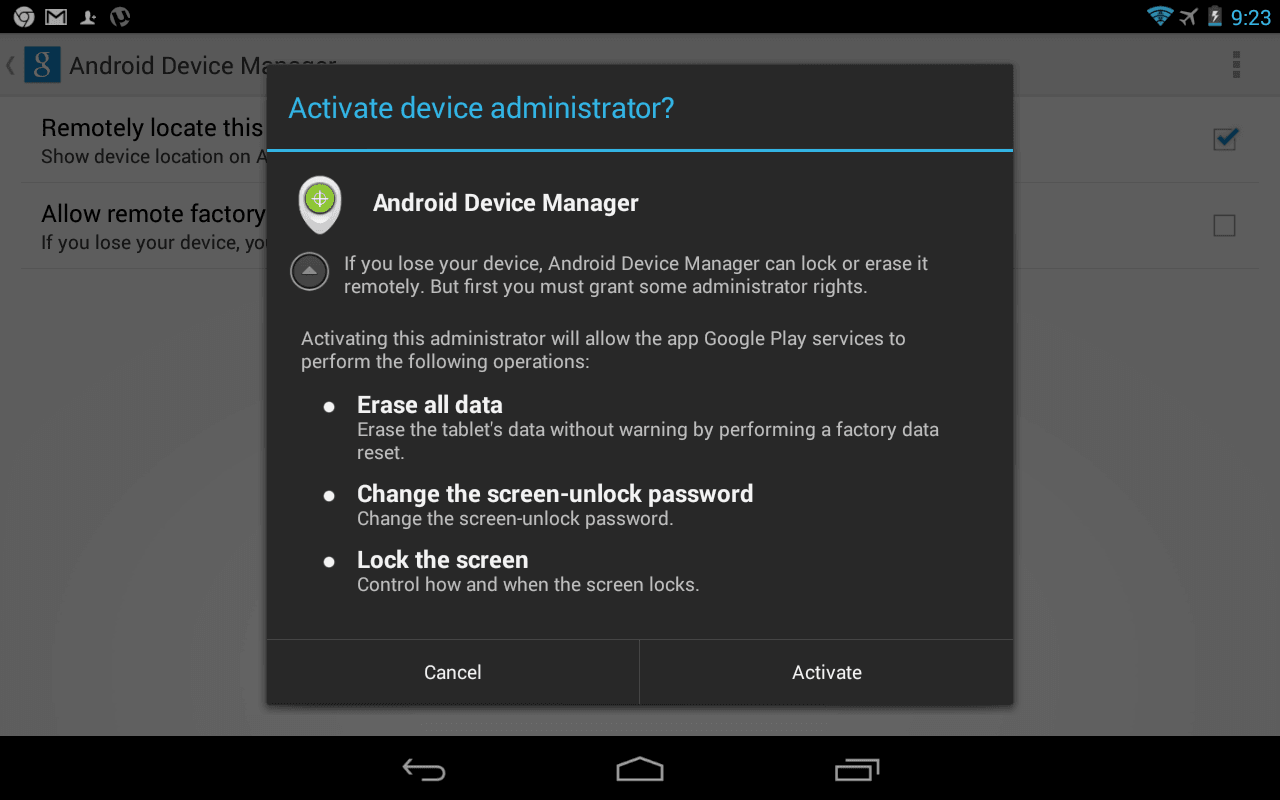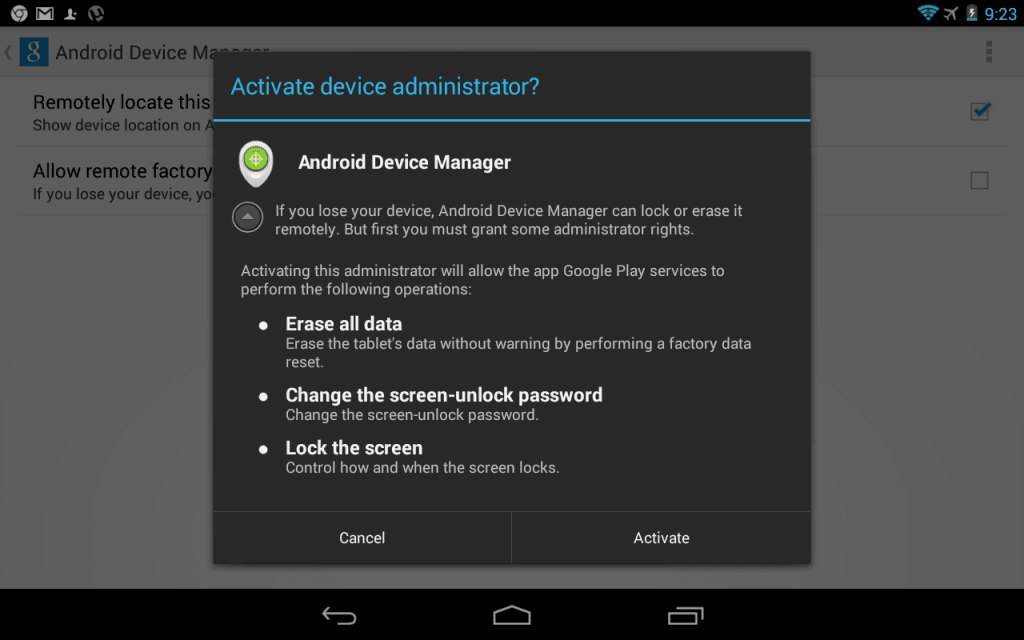 Apart from erasing your device, you will be able to change the screen-unlock password and lock the screen. This is a great option than just nuking your device as it may help you safeguard your device till you can find it.
Once you do that, reload the device manager page again and you should have the Erase Option available. In case you choose to erase, remember the data on your SD card still remains and your device will go for a factory reset once it is connected to Internet.
How to Disable or Enable Factory Reset Option from Device
This setting was pretty tough to find but that's good so anybody having an access cannot just disable this. If you ever wish to disable this option follow the steps:
Go to Settings > Security > Device Administrators
You should have Android Device Manager activated here.
To deactivate, uncheck the box and you are done.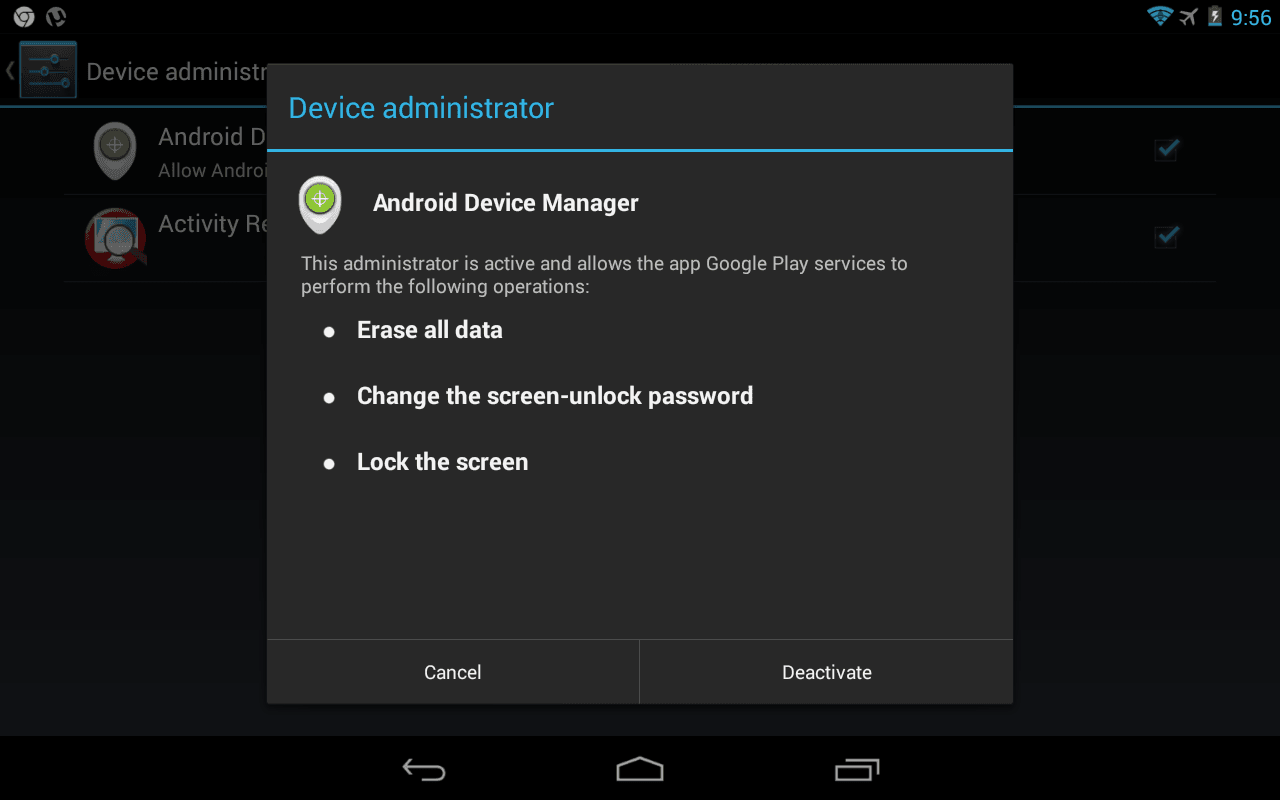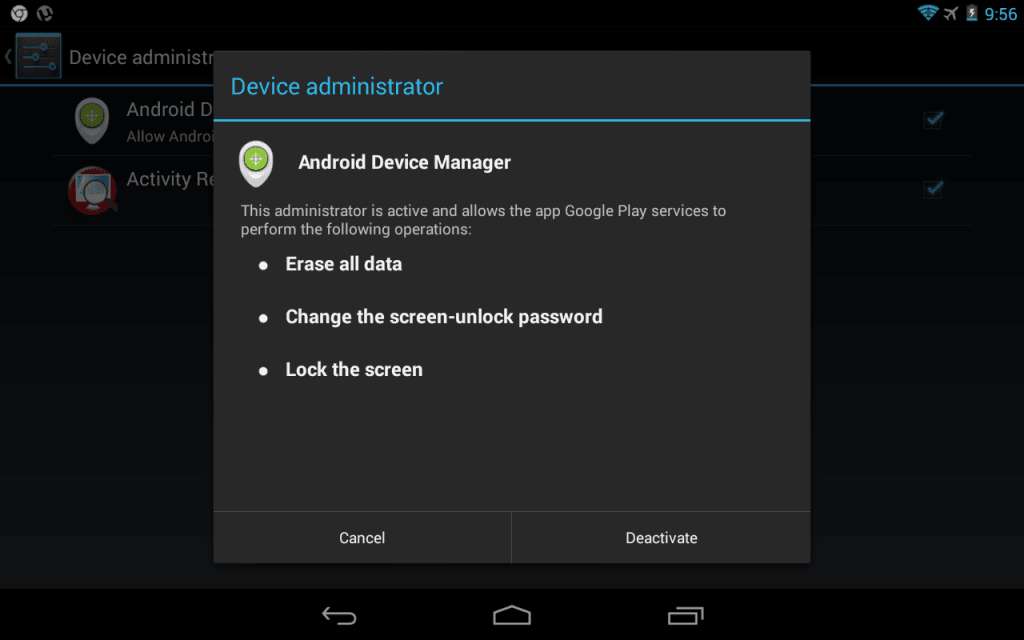 What if Unknown location is displayed for your device even though its online:
This happened immediately for me after I enabled the Erase settings. Kind of odd but you will need to clear data in your Google Play services to get this fixed.
First go and disable factory reset option from Android Device manager as I explained in above steps.
Next Go to Settings > Apps > All > Google Play Services. Tap to Open it
Tap on Clear Data.
Now go back to Android Device manager Settings and enable factory reset back.
Restart your device and it should do the trick.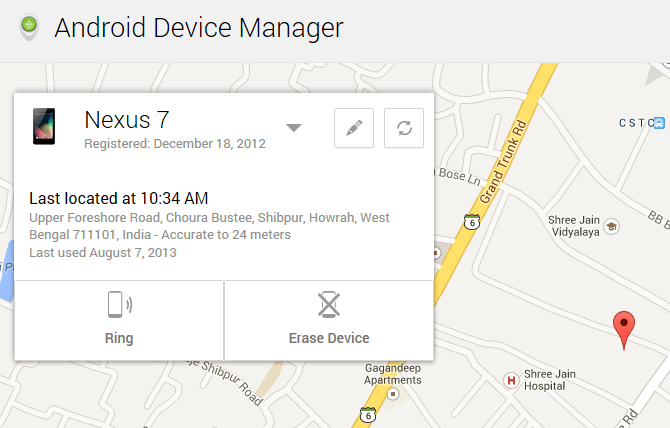 That said, the service definitely looks promising but make sure to use it wisely.